Heather throws jibe at Ronaldo
Few Moments ago, American Professional Footballer, Heather O'Reilly took to Social Media to throw a Jibe at Manchester United Forward, Cristiano Ronaldo.
Heather Stated that she's heading to go play the UEFA Champions League at 37 But Cristiano Ronaldo isn't. She Shared the Post Online a While ago and it Stirred massive reactions from Football Fans across the globe.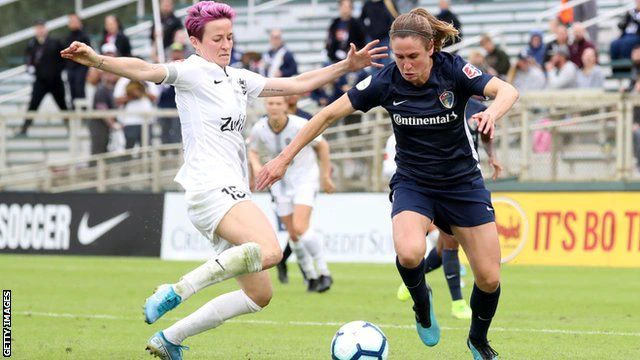 "In her Words"
"Heading to go Play the Champions League at age 37 and Cristiano Ronaldo isn't" The 37 Year Old Wrote.
Ronaldo Won't be Playing in the UEFA Champions League this Season if he remains At Manchester United after The Reds Failed to Qualify for the Competition Last Season and a
lot of Person's has been throwing Jibe at the Portuguese National Captain as it doesn't seems right for a Player of his Caliber to be Playing In the Europa League instead of the UCL.