In the wake of the recent gruesome murder of a former Anambra House of Assembly member by unknown gunmen, reactions have begun to pour in from various social media platforms.
In case you have not heard, a former Lawmaker and businessman by the name of Nelson Achukwu was recently kidnapped and subsequently murdered by a group of armed as
According to reports from several media outlets, Achukwu, who was physically challenged, was abducted from his home in Ukpor on the 9th of June, 2022.
Despite several rescue efforts by relatives and security agencies, the former Lawmaker's decomposing body was later found at the boundary between Uke and Ukpor communities with his head missing. He has since been buried.
As expected, this latest gruesome killing of a prominent person in Anambra has led to a flurry of reactions on the internet.
An hour ago, a Twitter user whose handle goes by the name @lollylarry1, accused prominent persons in the Southeast of keeping quiet over the heinous crime.
According to the lady, there would have been an uproar from the Igbos if the same crime had occurred in another region of the country.
"A lawmaker was killed in Anambra State, the man was actually beheaded, but guess what? The TL (Twitter Timeline) is quiet about it. Let it happen in another region & see how concerned people turning a blind eye will start calling for the wrath of the gods.
They definitely love others more than themselves," she wrote.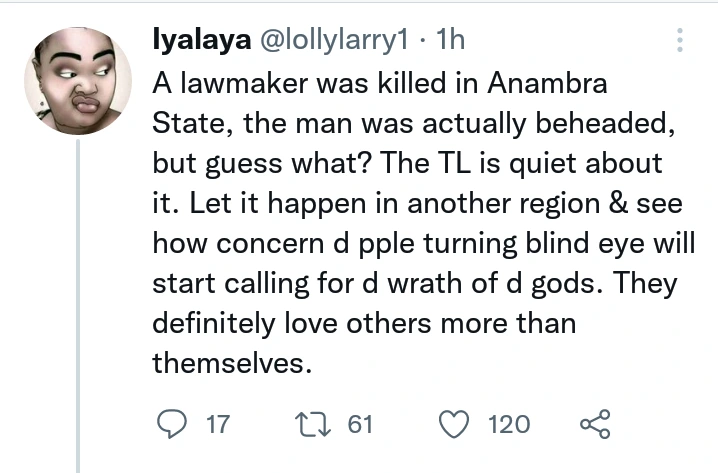 Shortly after making her observation, the lady's handle was flooded with several reactions from other social media users who also seized the opportunity to air their opinions on the issue.
Check out some of the reactions below:



Unfortunately, Achukwu happens to be the second prominent person connected to the Anambra House of Assembly that has lost his life in such a gruesome fashion in recent times.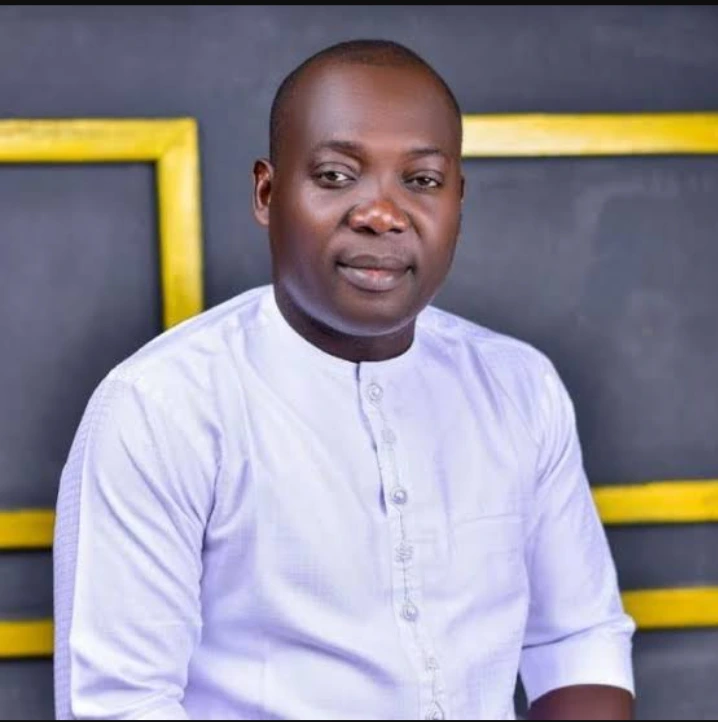 Recall that sometime last month, a serving Lawmaker in the state, Honorable Ikechukwu Okoye, was also abducted and subsequently beheaded by some hoodlums. His head was found inside a cardboard box which was dumped at a popular motor park in the Anambra.
Quite interestingly, Achukwu's killing is coming on the heels of the recent victories recorded by the Joint Security Taskforce inaugurated by the Charles Chukwuma Soludo Anambra administration, against armed criminals identified as the Unknown Gunmen in the state.