Seun Kuti reacts after Imam Maqari claims the grievances of Deborah's killers weren't addressed
Recall, it was reported that a female student identified as Deborah Samuel of Shehu Shagari College of Education in Sokoto State was allegedly murdered for blasphemy. And one of those who addressed this issue was the Imam of the National Mosque in Abuja, Professor Ibrahim Maqari.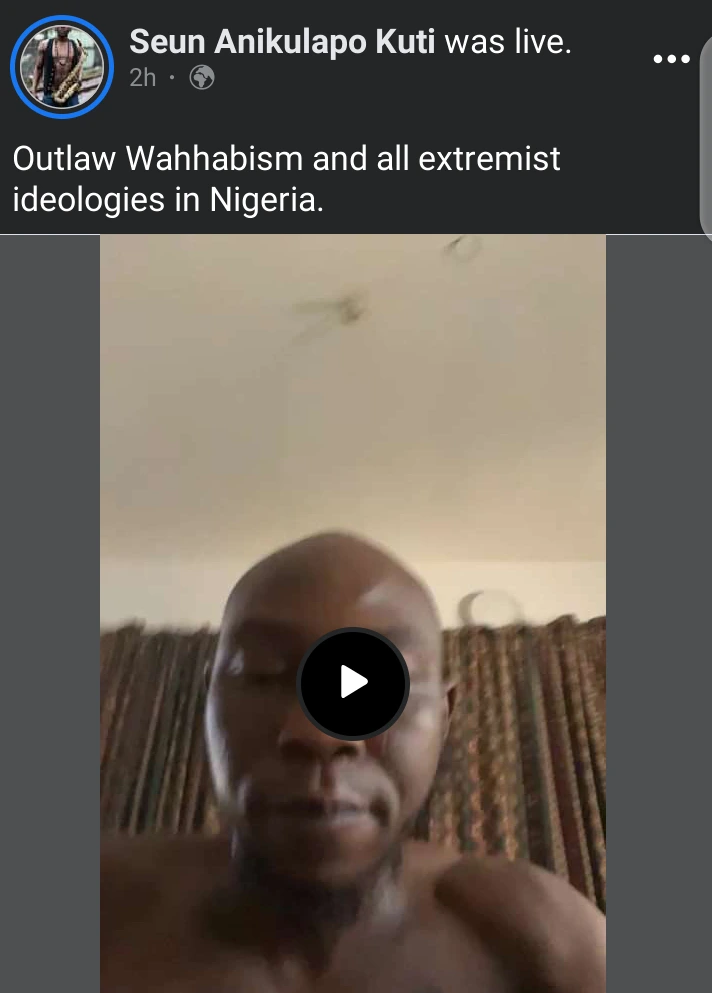 Recall that this media reported what Professor Ibrahim Maqari had said about the death of Deborah Samuel via his Twitter handle. You will remember that he said Muslims have redlines and should not be crossed. Hence, alleging that the grievances of Deborah's killers weren't addressed. This tweet caught the attention of the Nigerian musician, Seun Kuti.
Seun Kuti who was in a live video via his verified Facebook handle minutes ago, said he doesn't accept what Professor Ibrahim Maqari said because we have constitution in Nigeria and must be followed. He disclosed this while addressing some ideas inherited into the country that doesn't suit our constitution. No one is permitted to take the life of another in Nigeria.

According to Seun Kuti, not all Muslims accept that blasphemy is punishable by death. He therefore concluded that if we continue like this, we may not have a country of our own.