Young man reacts after his landlord reduces his rent because of high cost of living
A young man, known as Kenneth Ambet, has publicly appreciated his landlord for reducing his house rent because of the high cost of living, and these have stirred mixed reactions from those who saw the tweet.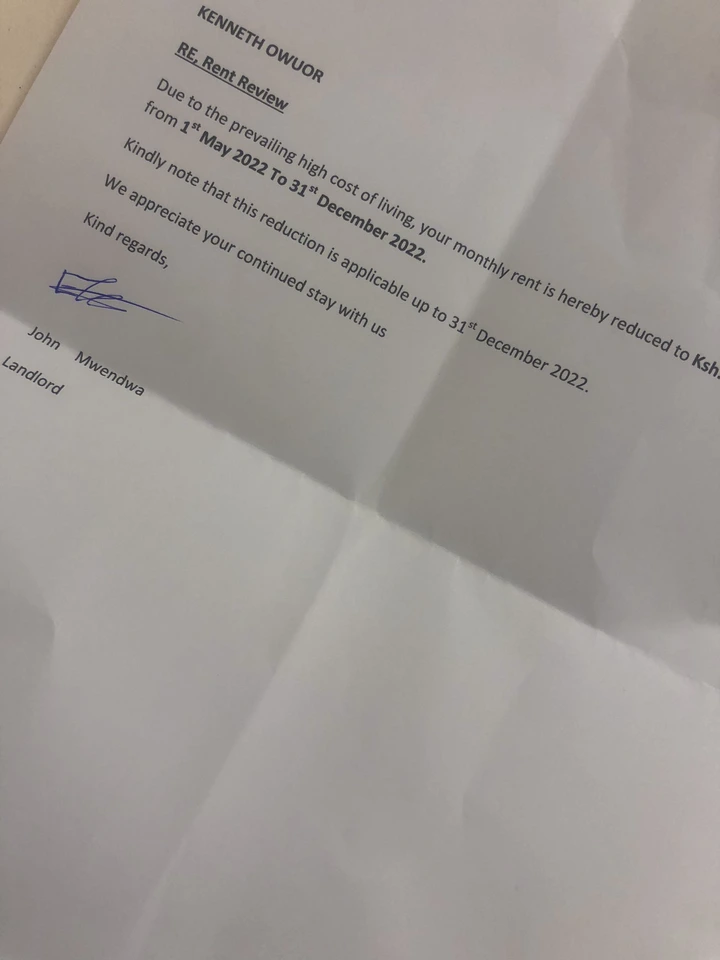 Kenneth Ambet took to his official Twitter account to disclose his excitement and a letter which his landlord sent to him revealing that his house rent from the 1st of May to 31st December 2022 has been reduced as a result of increasing cost of living.
The young man also went on to say that his landlord is a good man and has shown himself to be considerate at least on three occasions.
Firstly, his landlord gave him 30% off for a year during the Covid-19 lockdown. Secondly, as a result of bad service road leading to his house, he reduced the rent by 3k. Lastly, the young man reveals that his landlord usually gives his tenants gifts on Christmas Day.
Moreover, he went on to say that although he had been living in the house for 6 years, he had only seen his landlord for 5 times.
These have sparked mixed reactions from users who saw the news, some applauded and praised the landlord, others revealed that their landlords would rather increase their rent in such a situation, while some admitted that they have never seen such a landlord before and wished to have such a considerate landlord.