Are there red flags you need to avoid when buying cars in Nigeria? Well, the answer is yes! Buying a car can be quite exciting for everyone, especially for first-time buyers. In all that excitement of buying a new car and sometimes due to inexperience, some buyers end up with a car that is no good.
This article will tell you common mistakes when buying used cars so as to avoid ending up with a piece of junk or at worst, a stolen vehicle.
Buy in a Hurry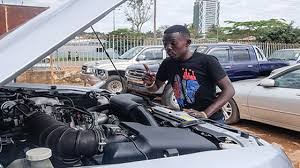 Always remember that you do not buy cars in a hurry. When buying a car, the approach is slow, slow and some slower! Don't let anyone, especially the seller, talk you into making a hurried buy. If you need to bring in a mechanic to check things out for you, by all means, do so. Do not take your seller's word for it. Although it is not all sellers or car dealers that will knowingly conceal a fault or lie to a potential customer, it doesn't hurt to be double sure before buying. Ask for time to bring in your own trusted mechanic if you are not sure about how to check things out yourself.
Showing Desperation To The Seller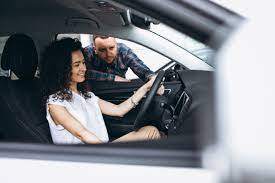 A golden rule while buying anything is never showing your desperation to the seller. By expressing too obviously how passionate you want the car, you will weaken you negotiation position. The next thing they will tell you is "someone else is coming to pay for the car this evening". So you won't have a choice but to pay now. You may end up paying more for the car and you may not have time to do proper checks. Always stay calm even when you think you have found the car you want at a great price; always double-check the price elsewhere and do not show your excitement just yet. Save your excitement until you have sealed the deal and gone home with your car.
Not Doing Proper Checks Before Buying
Proper checks include test drive, vehicle identification number, diagnostic scan, verifying custom and vehicle papers and many others. This is a very important step because it ensures the car's legality and helps you avoid a lot of unnecessary troubles in the future like cases of stolen vehicles.
Spend Your Last Kobo To Buy A Car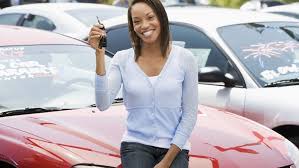 I am sure you've seen people who buy a car and start to beg for money to fuel it after 2 weeks. Some even start depending on other people for food to eat.. and they declare bankruptcy when they get the first repair bill from their mechanic. These people fail to anticipate that a car will need some extra money for care services, maintenance, and fuel loading after the purchase. As a result, some have to give up driving their newly-bought cars down the roads as they cannot afford the fuel expense, while some even fall into mounting debts.
Choose The Car Just Because Of Its Appearance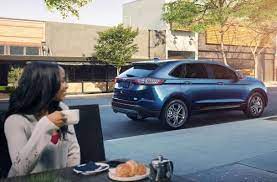 Many of us are guilty of this. Just because a car looks great on the outside and on the inside doesn't mean everything is okay with the car. To determine the condition of any used car, you should take a look at the engine to see things for yourself. Listening to the sound of the engine can also help in telling what condition the car is in. There is also the transmission inspection by which you can tell if it's okay or not after you have test-driven the car.
Thinking The Cheapest Car Is Always The Best Deal
When it comes to car buying, the cheapest doesn't mean the best deal. Sometimes and in most cases, too cheap could mean the vehicle is either stolen, has a major fault or is a totally refurbished scrap. For tokunbo cars, it could mean the vehicle was not properly cleared by the Nigerian Customs at the port of entry. The sad news is some people paid the ultimate price for this error with their lives. Some others ended up in jail for buying ridiculously cheap cars which happened to be stolen vehicles. To avoid the trickery of buying a stolen vehicle, if you are not buying the vehicle directly from its previous owner, make sure to ask for the vehicle's particulars and crosscheck it against a vehicle registration database. A simple check of the number plates against FRSC's or vehicle registration database will reveal the identity of the previous owner, the VIN number of the vehicle and also the type and color of the vehicle. In a case where you are buying a foreign-used vehicle (tokunbo) from a car dealer, you can go to your nearest customs office with VIN of the vehicle and have them run it against their database to find out if the vehicle was properly cleared by customs at the port of entry.