Given the chance, Nigerians online are known to always share their opinion, especially regarding issues that bother the country and about that, the 2023 general election comes to mind, as that was what popular activist, Aisha Yesufu did after she took to her Twitter handle revealing what she thinks would happen if Peter Obi becomes the president come 2023 with an unprecedented margin win as announced by INEC.
According to her, she said thousands will decamp from APC/PDP to the Labour Party and before anyone knows, it would be time for the Nigerian youth/women to meet with Peter Obi and lock things down regarding the percentage that would be for them.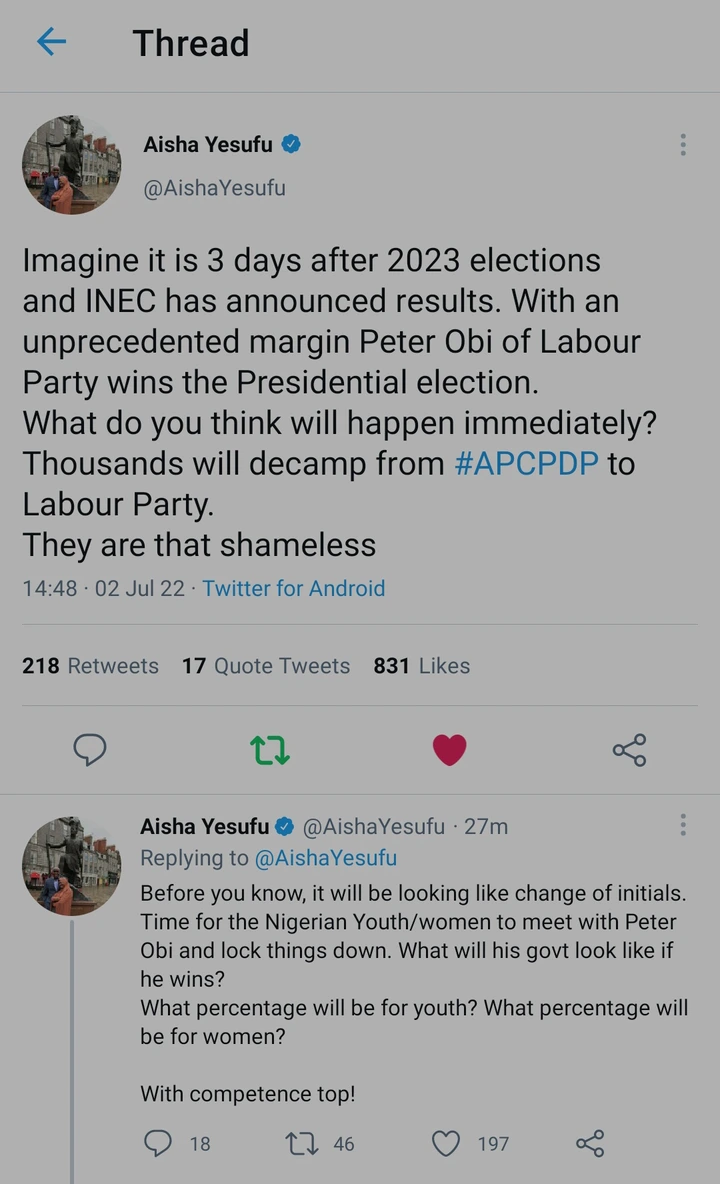 Aisha Yesufu also went on to tweet saying "I look forward to a government of 60% older Generation and 40% youth. ( Anyone above 35 is part of the older generation)
The 60% older generation made up of 50% men and 50% women and the 40% youth also made of 50% male and 50% female.
With the first criteria being COMPETENCE"