Sowore reacts to video of Tinubu riding bike as prove of fitness
Omoyele Sowore, a presidential candidate for the African Action Congress (AAC), criticized Bola Ahmed Tinubu of the All Progressives Congress (APC) for what he called the latter's dishonest ambition to lead Nigeria.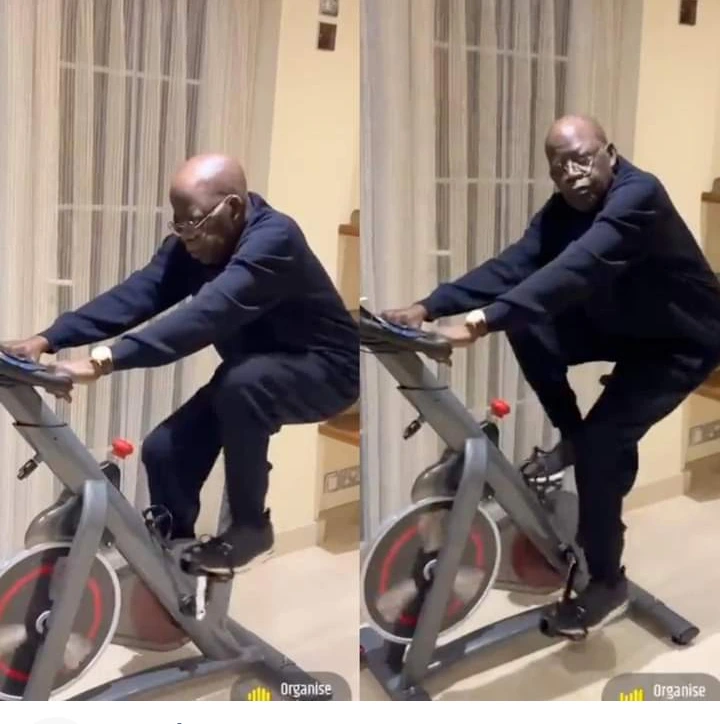 Sowore further charged that Tinubu and other Nigerian politicians were playing practical jokes on the populace.
This was in response to a recent video in which the standard-bearer for the APC denied rumors that he had dropped out of the run for president.
In a recent Peace Accord signed by all the contenders vying for the position of president in 2023, Kashim Shettima, Bola Ahmed Tinubu's running mate, served as his representative.
Nigerians have reacted to this incident by claiming that the APC candidate was unsuitable to lead the country due to his poor health.
See Sowore reaction below
He wrote: "Bola Ahmed Tinubu, someone who could not sign a "Peace Accord", is riding stationary bike in London. These guys take Nigerians for a fool!"
Watch the video here