A well known Nigerian activist, Zara Onyinye has taken to her official Facebook page to react after Oby Ezekwesili said she has nothing to provide to anyone in Nigeria.
It could be recalled that the Zara Onyinye dragged Oby Ezekwesili, saying that when something happens in the North Oby Ezekwesili will react, but when it's happening in the South, her state of origin, she will keep quiet.
See post below…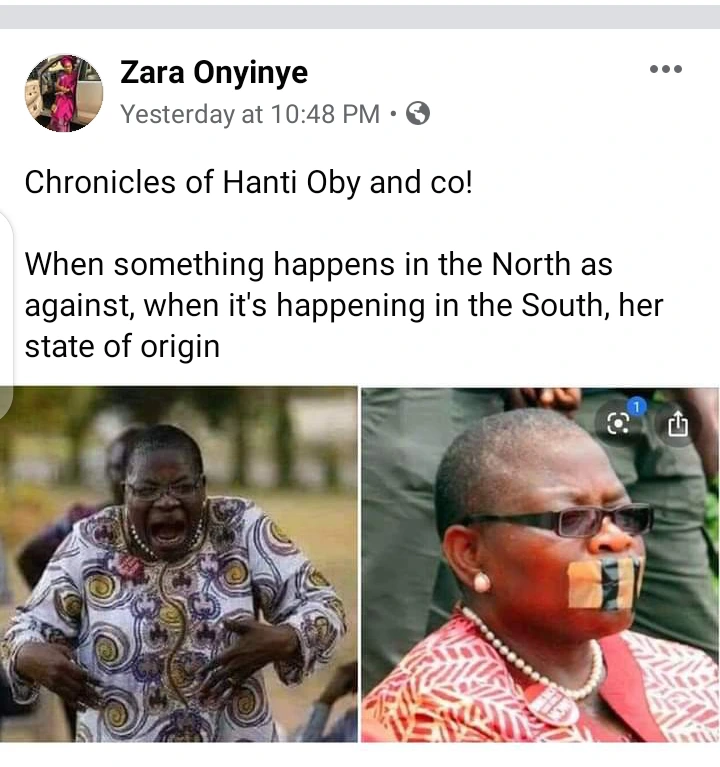 However, a few hours ago, the former Vice President for the World Bank's Africa region, Oby Ezekwesili, took to her official Twitter page to reveal that she have absolutely nothing to prove to anyone in Nigeria, adding that she have given Nigeria and its citizens more than enough.
Reacting to this statement, Zara Onyinye made it known that Oby Ezekwesili has finally admitted that she has nothing to say when it involves the matter in the Southern region.
See post below…