2023: Dino Melaye, Oshiomole exchange words at a public event (Video)
As the race for the presidency heats up in the country, a mild drama ensued at a public event when Peoples Democratic Party (PDP) Spokesman, and former Lawmaker, Senator Dino Melaye lampooned All Progressives Congress (APC) chieftain, Adams Oshiomole over his comments regarding past PDP presidents who ruled Nigeria betwee 1999 to 2015.
For those who are not aware, both men were guests at the just-concluded 'Citizens Election Dialogue' organized by CHANNELS TV on Tuesday, October 4, 2022, to discuss critical issues surrounding the upcoming 2023 general elections and ways to tackle foreseen challenges that might affect free and fair polls.
Speaking during the program, Oshiomole heaped praises on President Muhammadu Buhari for assuring the world that he would ensure a free and fair general election, adding that such was not obtainable when former PDP presidents were in power. To buttress his point, the former APC National Chairman referred to a statement made by former President Olusegun Obasanjo in 2007 that the elections back then were a 'do or die' affair for the PDP.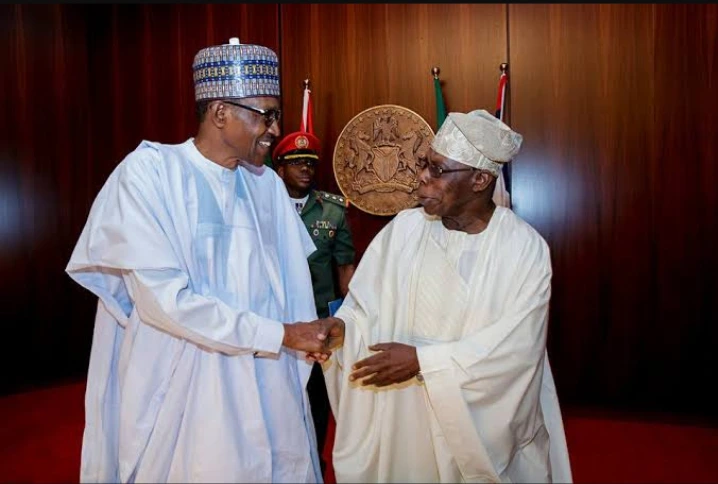 However, the statement appeared not to have gone down well with Senator Dino Melaye as the PDP spokesman accused Oshiomole of apportioning blame to past leaders instead of talking about how the nation can have better elections in the future. Going further, Melaye also accused Buhari of making inciting statements back in 2011 during the runup to the presidential elections which in turn, allegedly led to the outbreak of violence in several parts of the north.
You can watch the exchange of words between Dino Melaye and Adams Oshiomole here.