Aisha Yesufu slams UK Government for failing to offer citizenship to her children studying
The Nigerian Human Rights activist and the pioneer of the EndSarz protest, Aisha Yesufu has reacted to the inability of the UK government to offer her children UK citizenship despite studying in the country for years.
In a post via her official Twitter account, Aisha Yesufu stated that her son started schooling in the United Kingdom in 2013, and the same story for her daughter who also started in 2017, but yet no UK Citizenship.
She also reveals that if the case was to be a country like Canada, her children would most likely have been citizens of Canada or have gotten their PR.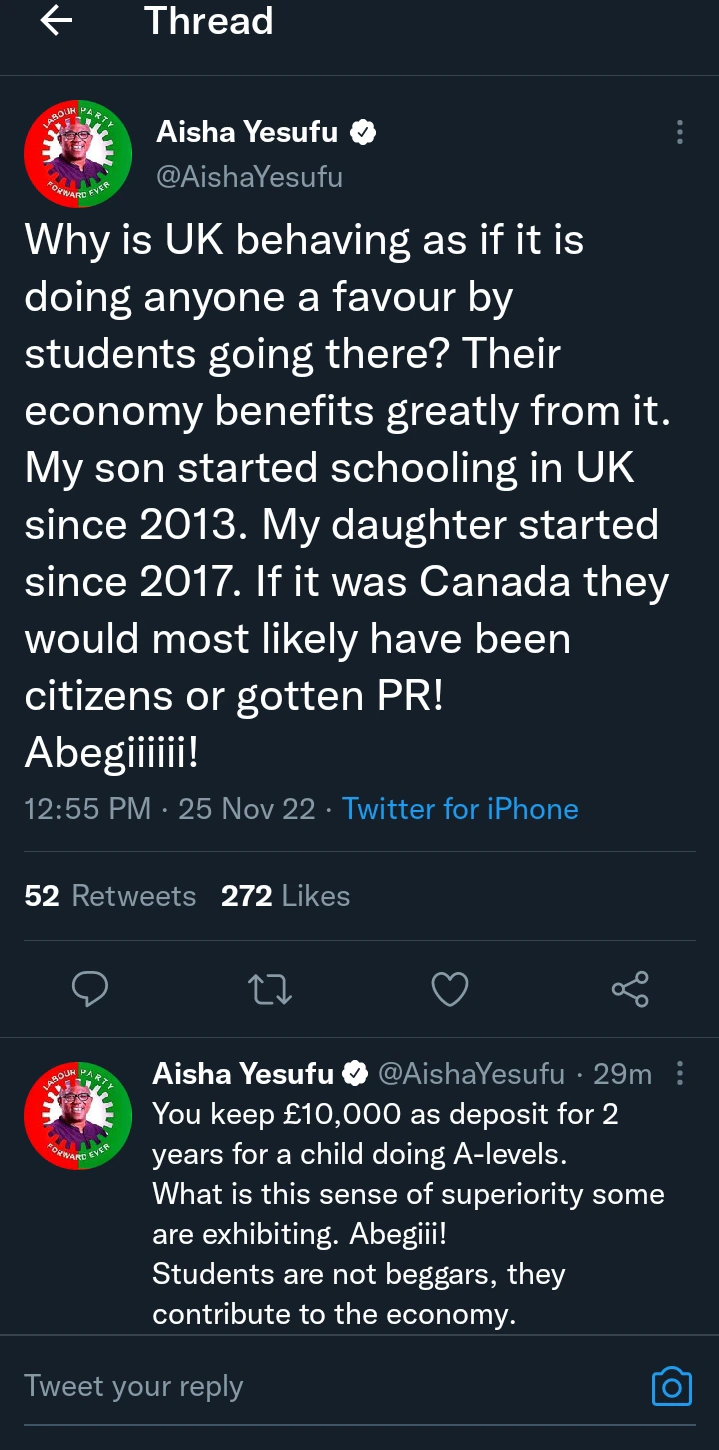 Aisha yesufu also stated that despite the huge amount someone deposits all in the name of completing A-level in the UK, yet no citizenship.
In another hand, Canada is one of the countries in the world where most Nigerian travels to further their education as the case might be.