We all look forward to our birthdays because of the sweet words, gifts, and preferential treatment we get from family members, colleagues, friends, and fans. They post our photos on social media and write beautiful things about us.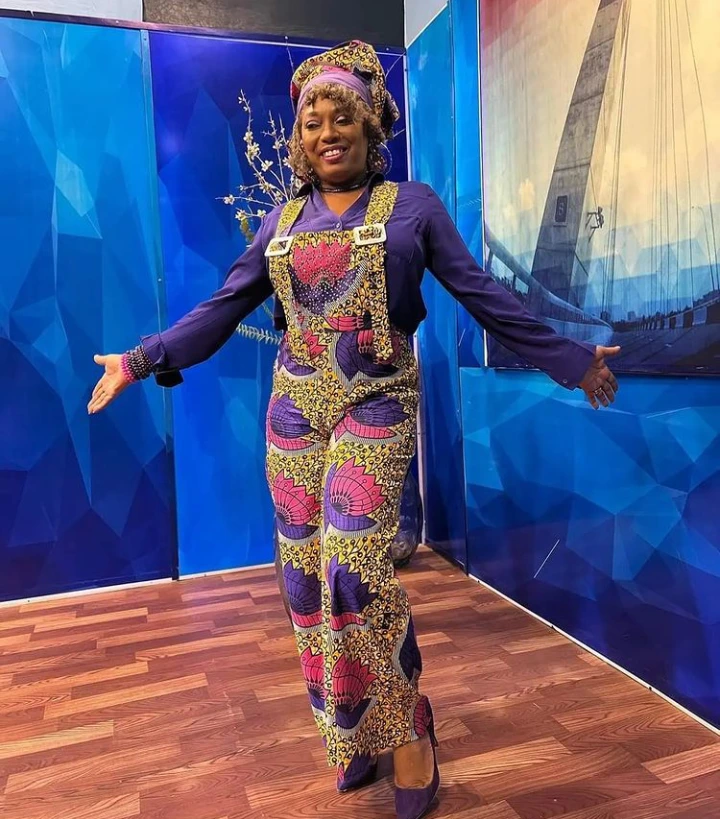 One of the greatest musicians to ever come out of Africa is Fela Anikulapo Kuti, the Afrobeat legend had many children, and it is a beautiful thing to see unity among them. Fela's first daughter, Yeni, just clocked 61, and they wished her a happy birthday.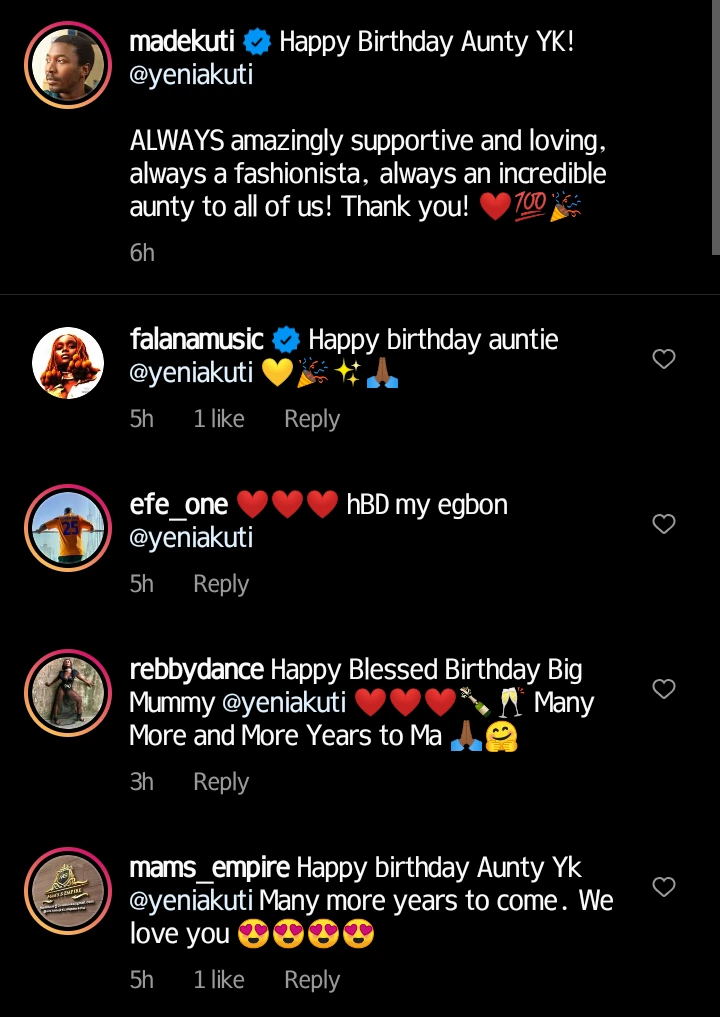 Femi told her how much they love and appreciate her, her youngest brother, Seun, called her a powerful matriarch and humble woman, he then said that they are loyal to her leadership.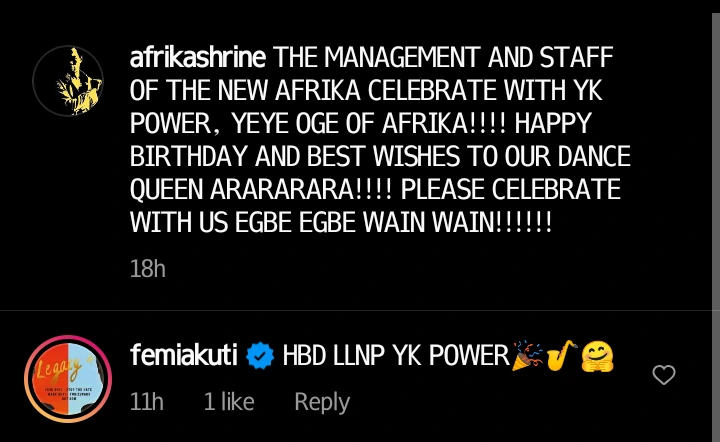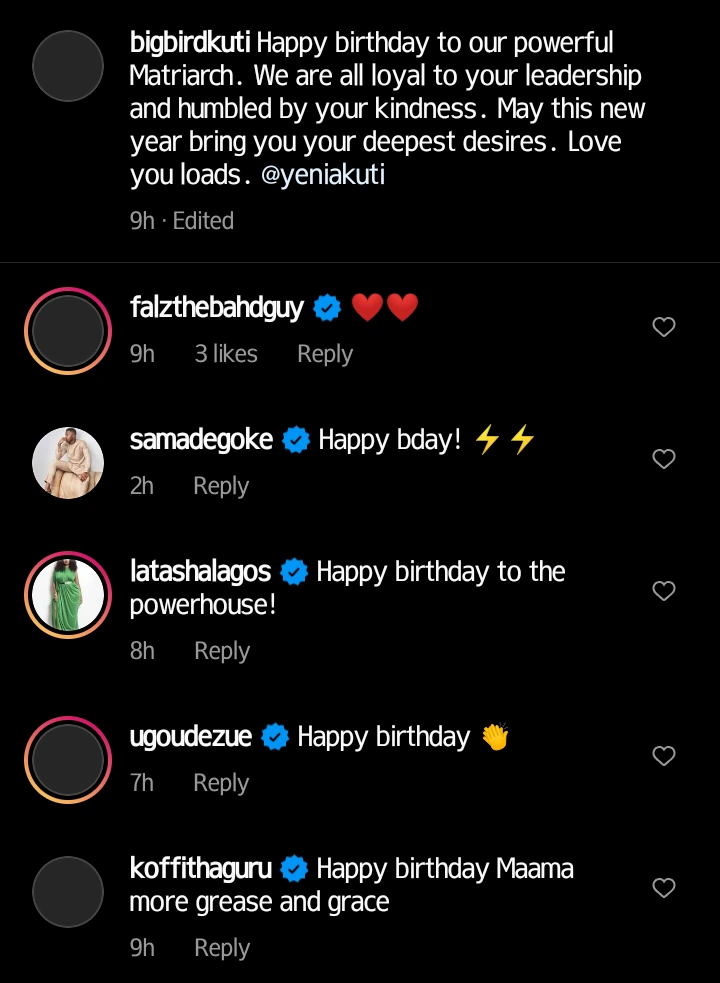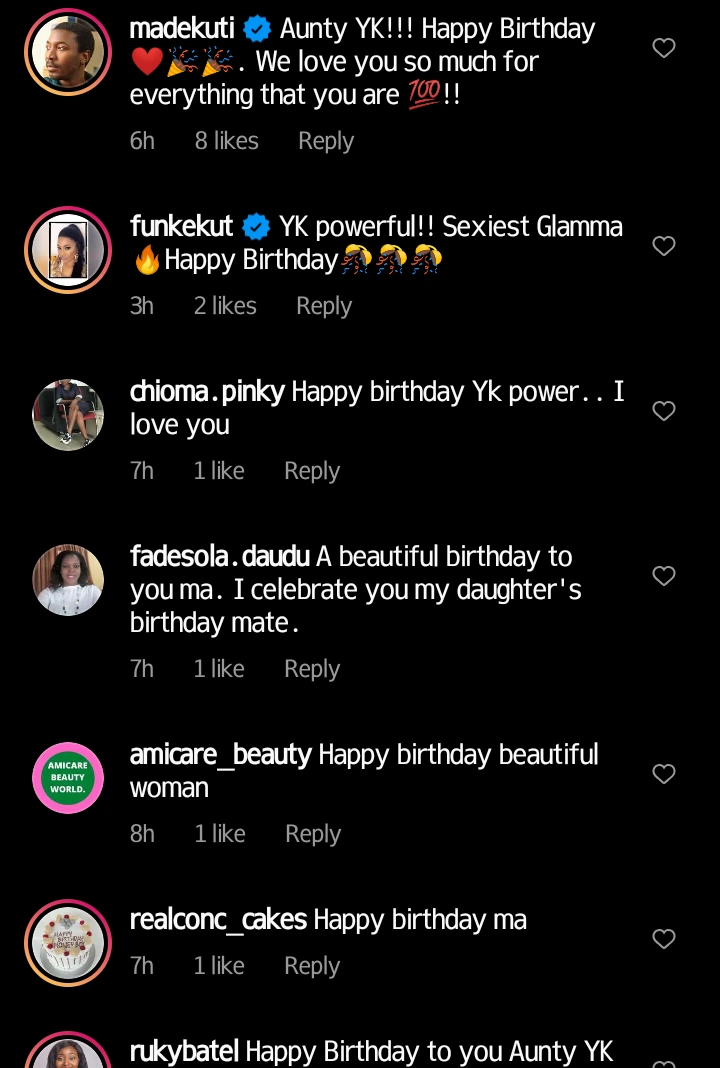 Fela's grandson, Made, called her an amazingly loving, incredible, and supportive aunty, he then appreciated her and thanked her for it. The Afrika Shine, Funke Kuti, Falz, Koffi, Sam Adegoke and many others celebrated her too.