It is no longer news that a former Deputy Senate President, Ike Ekweremadu and his wife have been arrested in the United Kingdom according to reports. Senator Ike Ekweremadu and his wife, Beatrice Ekweremadu were reportedly charged with conspiracy to facilitate the travel of another person for organ harvesting in the United Kingdom and have been denied bail by a court.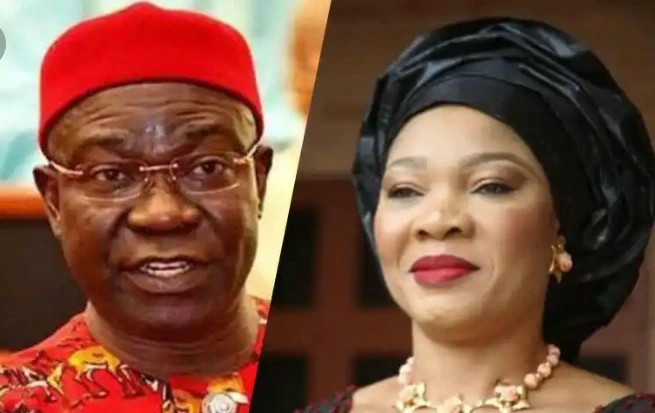 Although a document shared online had revealed that Senator Ike Ekweremadu had in December 2021 written a letter to the British high commission about a kidney donation for his daughter, several speculations suggest that the major reason for his detention is because the alleged victim who was on a mission to donate his organ is a minor. Popular investigative journalist, Kemi Olunloyo has however discredited this claim.
In a series of tweets on her verified Twitter handle, the 57-year-old renowned journalist remarked that the alleged victim is actually a 21-year-old with a small frame according to the information she received from a source. Kemi Olunloyo alleged that the name of the supposed victim is David Ukpo and he has a valid Nigerian passport used for medical visa.
Kemi Olunloyo further claimed that he scammed Ekweremadu family so as to be granted asylum as a minor in the United Kingdom.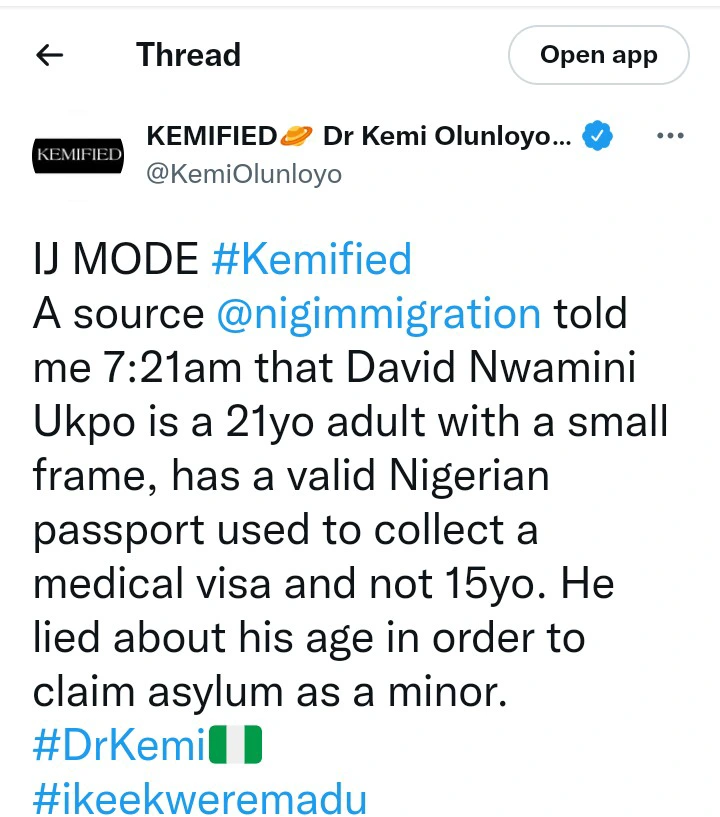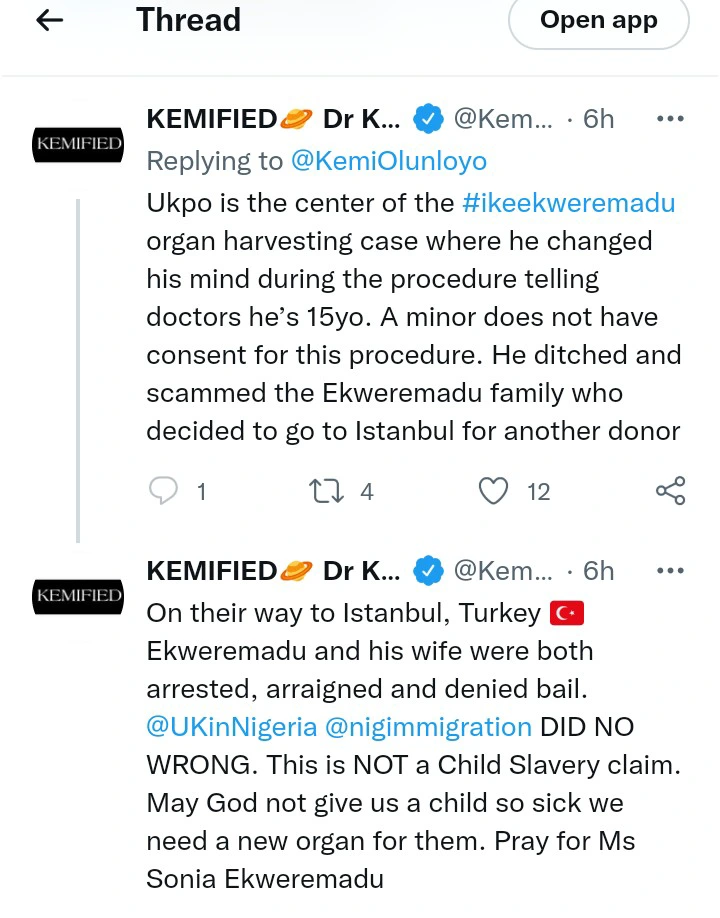 Many Nigerian politicians including Peter Obi and Senator Dino Melaye have expressed support for the Ekweremadu family.
What is your take on Kemi Olunloyo's submission?