Nuclear weapons are the most dangerous weapons on earth. One can destroy a whole city, potentially killing millions, and jeopardizing the natural environment and lives of future generations through its long-term catastrophic effects.
The countries holding nuclear power have 13,865 warheads, according to the report published by the Stockholm International Peace Research Institute (Sipri).
these weapons remain numerous throughout the world and still pose the risk of a nuclear war one day.
Disarmament is the best protection against such dangers, but achieving this goal has been a tremendously difficult challenge.
Currently there are nine countries that owned nuclear weapons. One country from America continent, four country from Asia continent and four country from Europe continent.
In Asia continent only one Islamic countries that is nuclear power, which is Pakistan.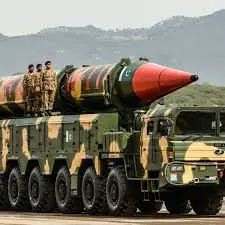 Pakistan is one of the nine countries that possess nuclear weapons. Pakistan began developing nuclear weapons in January 1972 under Prime Minister Zulfikar Ali Bhutto, who delegated management of the program to Munir Ahmed Khan – the head of the Atomic Energy Authority of Pakistan – with a pledge to complete the preparation of the nuclear bomb by the end of 1976.
Work began on the Kahuta project under the supervision of a coordinating committee responsible for monitoring the activities of the Kahuta Research Laboratories and the Atomic Energy Authority of Pakistan.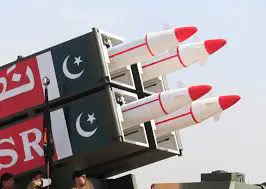 Kahota scientists had successfully enriched uranium to a moderate degree for use in fissile material production by April 1978.
The project to develop nuclear weapons in Pakistan began as a reaction to the loss of East Pakistan in the Bangladeshi War of Independence in 1971.
Bhutto held a meeting of senior scientists and engineers on January 20, 1972 in Multan, which later became known as the Multan Meeting.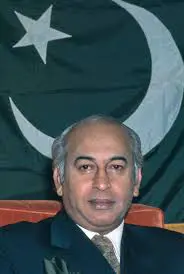 Bhutto was the main organizer of this program, and it is precisely in this place that Bhutto orchestrated the nuclear weapons program and gathered Pakistan's academic scientists to build a nuclear bomb within three years under the pretext of preserving the nation's survival.
Pakistan finally succeeded in detonating five nuclear weapons on May 28, 1998 in Ras Koh hills in Jaghi District, Balochistan, a few weeks after India's second nuclear weapons test.
Pakistan is currently holding over 150 nuclear weapons, according to the report published by the Stockholm International Peace Research Institute (Sipri).