Jack Obinyan reacts as Northern Assembly reportedly compose a 'Hausa' campaign song for Peter Obi (Video)
The Presidential Candidate of Labour Party, Peter Obi has gotten massive support from Nigerian youths who have pledged to vote for him in 2023. Just yesterday, the Nigeria Labour Congress (NLC) and Trade Union Congress (TUC) also pledged to support him.
The former aide to Governor Obaseki and Peter Obi's strong supporter, Jack Obinyan took to his verified page on Facebook where he shared a video reportedly composed and produced by Northern Assembly. He said it is the first 'Hausa' campaign song produced for Peter Obi.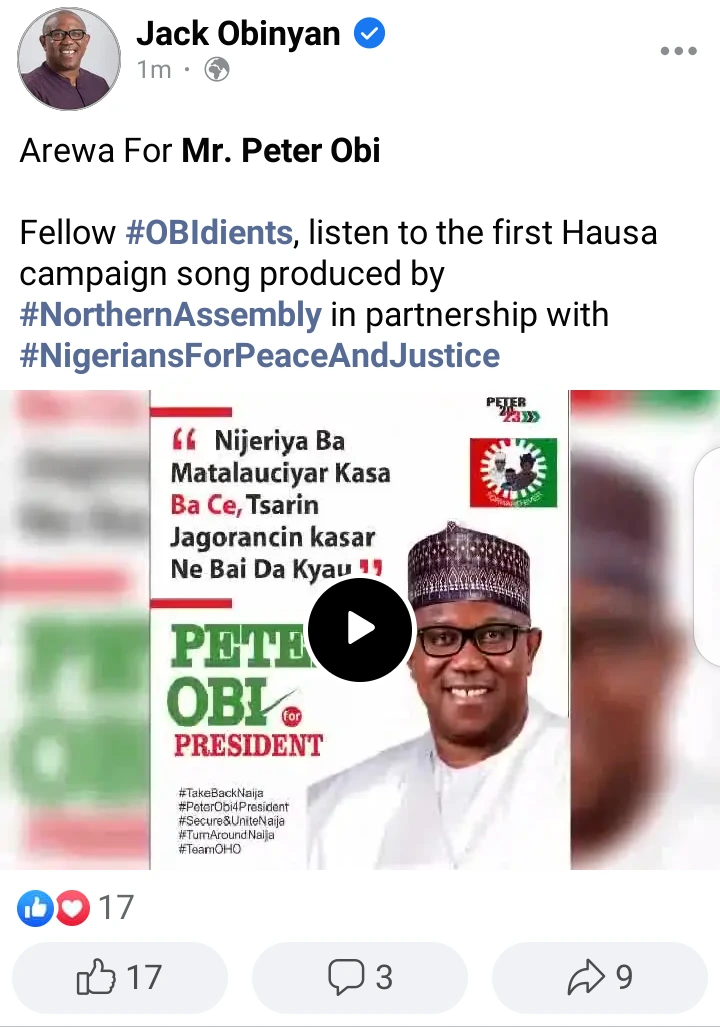 Checkout the video here
The Sun Newspaper reported yesterday that some youths in Kaduna State have pledged to support Peter Obi as they were seen engaging in a solidarity walk and also creating awareness.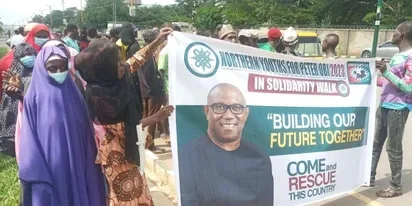 Arewa Youths earlier gave conditions to support Peter Obi, Atiku Abubakar and Tinubu in 2023. According to them, they will support any candidate depending on who they carry as running mate and that they want someone who has the younger generation at heart.