According to a news that was published by Punch Newspaper, it was reported that a nationwide survey that was carried out by the Intellectual Forum on Politics and Governance, has clearly shown that the Vice President of Nigeria, Professor Yemi Osinbajo is the most preferred presidential candidate to succeed President Muhammadu Buhari in the forthcoming presidential election in 2023.
Information that was given made it known that the survey placed VP Yemi Osinbajo, Chief Asiwaju Bola Ahmed Tinubu, Rabiu Kwankwaso, and Alhaji Atiku Abubakar beside each other and after Nigerians voted for their most preferred presidential candidates, the polls' result that was taken from the random sample of 12,000 names revealed it that, Professor Yemi Osinbajo had 42.50 percent (first position), Alhaji Atiku Abubakar had 25.51 percent (second position), Rabiu Kwankwaso had 18.07 percent (third position) while Asiwaju Bola Ahmed Tinubu came fourth with the total of 13.92 percent.
Due to the results, Professor Yemi Osinbajo from the South West geopolitical zone of the country emerged as the leading candidate in all the geopolitical zones, and also emerged as the most preferred aspirant by both males and females as shown in the result of the survey.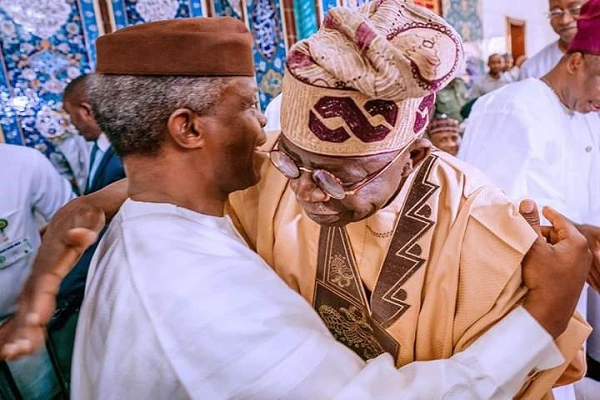 However, it was made known that the Former Minister of Works and the National Chairman of the Southwest Agenda for Tinubu's 2023 Presidential Ambition, Senator Dayo Adeyeye, has reacted to the results and while he was talking, he said that the group that carried out the survey is not credible.
He said he has never heard about the group for once and that he doesn't know about their track record and experience in terms of carrying out political surveys of this nature and as a result of this, he won't be bothered.
He said, "This particular group, I don't know who they are. Nigeria is such a country where some people will wake up one day, find a bogus name for themselves and claim to have conducted surveys that nobody can verify."