Bank Verification Number theft is now very common in our society. BVN was created in 2014 purposely to curb bank theft. But very sadly, something that is meant to check identity fraud has been turned to an instrument that fraudsters could use to clear money in an individual's bank account. Before the creation of BVN, phone loss was nothing to worry about but now that one's phone number has to be bound with BVN, the reverse is the case. This raises a red flag.
However, in this article, I am going to show you 3 places you should never save your Bank Verification Number for a security reason. Note that nobody is to be trusted. Please don't save your BVN in these 3 places for a security reason.
1. Don't save your BVN On your smartphone.
It is important to keep your BVN away from third party but don't mistakenly store it on your phone for a security reason. Storing your BVN on your phone may be vulnerable to theft. This is because once your phone is lost or stolen, it may be found by fraudsters who may extract your BVN from your lost or stolen phone. These fraudsters know how to source for other information about you online. This is how they succeed in withdrawing your money. Therefore, I advise you not to save your BVN on your phone. More importantly, try to protect your BVN-BOUND SIM CARD very well.
2. Don't write or store your BVN on a sheet of paper.
Many people unknowingly store or write their BVN on a sheet of paper thinking that it is secured. This is capital no. Don't rely on this. It is loose and vulnerable to theft. At any point in time, fraudsters may get hold of your BVN, hack your bank account and withdraw your money. Please learn from other people's mistakes. Keep your BVN and don't wait until you fall victim.
3. Don't use your BVN as your password to log in to unsecured website.
When it comes to your bank information, please don't play with it. Some people do use their Bank Verification Number as password to log in into many online platforms thinking that it is secured. There are lots of websites out there where your login information are not secured. Take for example, there is a different between websites with these two URLs "http//www" and "https://www". The difference is the S. This letter S simply means security. Meaning that, the website with letter S is a secured website while the other one without letter S is not secured. Please be careful when you are dealing with any website. Don't use your BVN on website with http//www because your information may be stolen. So, once your login details are stolen, hackers may discover your BVN which you have used as your password which may give them access to the money in your bank account. See the following image.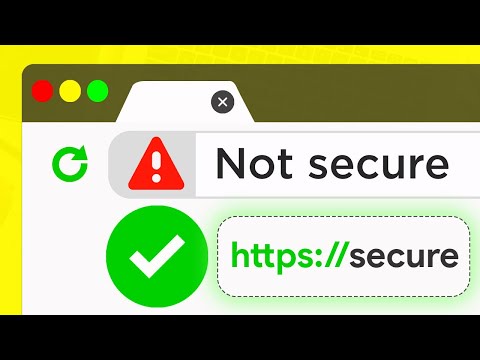 Conclusively, the bottom line is to make your secret a 'secret' and do not disclose it to a third party. Keep your BVN-BOUND SIM safe from any suspicious individual and avoid storing or writing your BVN on a sheet of paper. Don't forget, you may still fall victim upon losing your phone, and this is why you need be very vigilant and make use of the tips raised above.