Popular Activist and lawyer recently blasted the former Minister of Education in Nigeria, Oby Ezekwesili on Twitter. He made a post directly to Mrs. Ezekwesili as he called her out for crying foul after being one of those who supported President Buhari during his campaign.
On Sunday May 22, Oby Ezekwesili made a post stating that she has nothing to prove to anyone in Nigeria. According to her, she has given Nigeria and Nigerians much more.
Mr. Omokri responded to this post by telling Oby Ezekwesili that she was one of the those who enabled Buhari. He went further to reveal that she was the first keynote speaker at APC's conference years ago and that Mrs. Ezekwesili undermined former President Goodluck Jonathan and promoted Buhari during that conference.
According to him, Mrs. Ezekwesili is only crying foul now because she was "used and dumped".
Below are the posts made on Twitter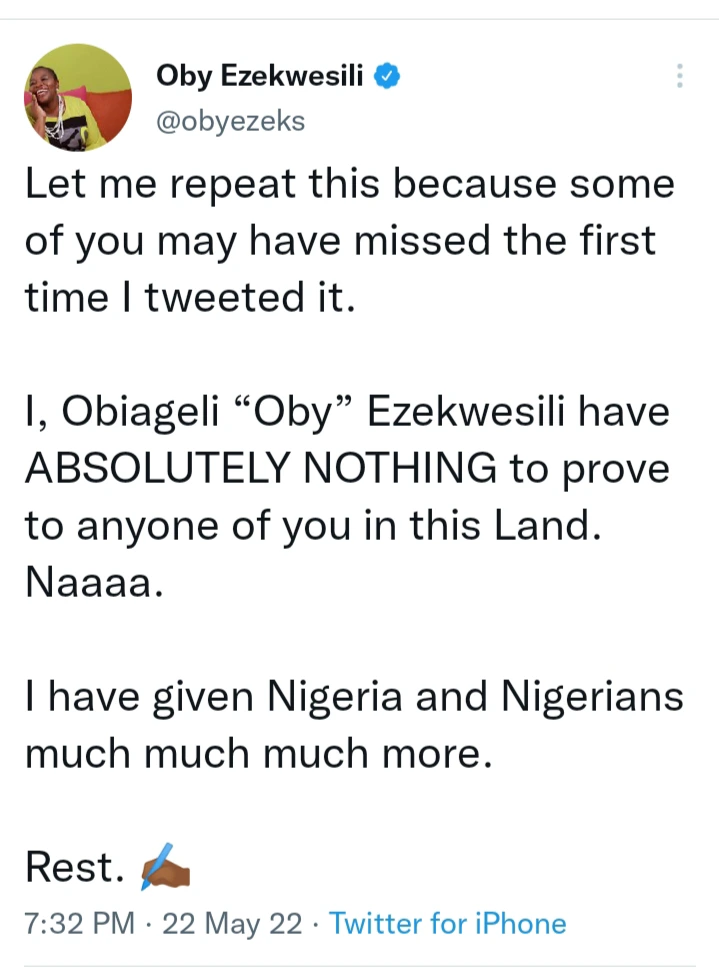 Reno Omokri accusing Oby Ezekwesili of crying foul because she was used by APC