One Million Boys: Portable releases official statement, apologizes Samlarry and others
The Inspector-General of Police, Usman Baba, recently ordered an investigation into the comments by the controversial Nigerian fast-rising Afropop singer, Habeeb Okikiola, also known as Portable, that he founded a cult group, 'One Million Boys'. However, Portable has released an official statement to tell Nigeria Police Force to carry out the proper investigation about his statement.
According to Portable, he said what he meant by 1 Million boys is 1 Million followers. He said he has nothing to do with the deadly group, One Million Boys, that terrorized Lagos some months ago. In the video, he mentioned some popular figures like Samlarry, MC Oluomo, and others.
In his official statement he released some hours ago, he apologized to Samlarry, MC Oluomo, and Abu Abel
In the caption section, he wrote:
"We appeal to the general public to stay calm as portable doesn't know anything about one million boys. He is only referring to one million fans, and we all know he is a cruise master. We trust the Nigerian police force will do their investigations properly in agreement to what has been said thanks to all Zazu fans all over the world"
Read his official statement from his management.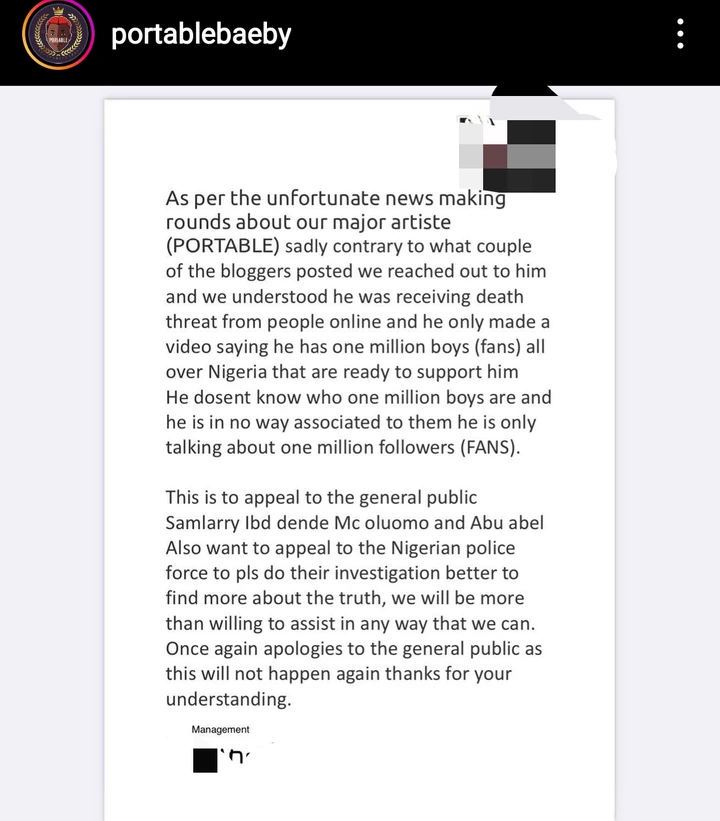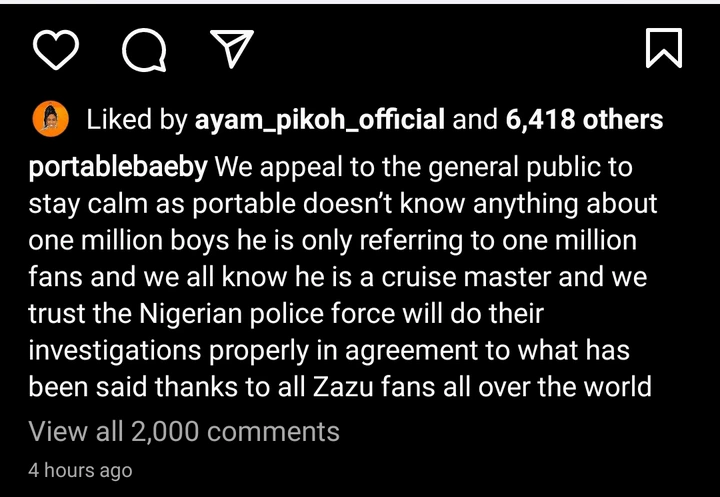 Portable said he is a cruise master, and he is catching a cruise. What is your opinion on this Matter?