The defection of a former Minister of Aviation, Femi Fani-Kayode from the opposition Peoples Democratic Party, PDP to the ruling All Progressives Congress, APC has come and gone.
The politician who is also known as FFK was presented to President Muhammadu Buhari in Aso Rock Villa Abuja by the Chairman of APC Caretaker Committee, Governor Mai Mala Buni of Yobe State. Among others, two very influential APC politicians that were supposed to be present at FFK's reception did not attend the event as they were conspicuously absent.
Instead, some other APC leaders from the North such as the Secretary to the Government of the Federation, Boss Mustapha from Adamawa Sate, Governor Buni and Governor Bello Matawalle of Zamfara State were present. This article will discuss the two very influential APC politicians who were supposed to be there but they were absent and did not talk about the incident.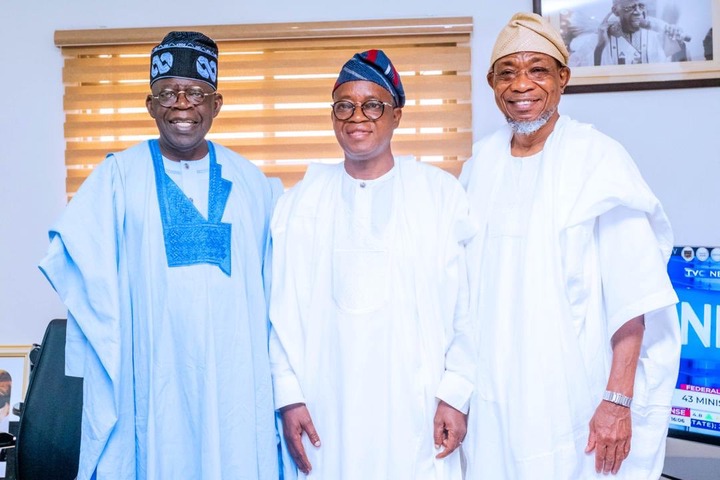 Governor Gboyega Oyetola: Oyetola is the current Governor of Osun State and a top APC politician. He is the Governor of Osun State where FFK hails from. If the defection of FFK is very important to the APC that both the acting National Chairman of the party Buni and President Buhari attack so much importance to it and attended it in the seat of power, why then did FFK's Governor fail to show up?
That is a big question yearning for an answer. Curiously enough, Governor Oyetola did not talk about the event even afterwards. Discerning minds believe there is more to Oyetola's absence from the reception of FFK and the fact that he did not talk about it afterwards make this fact even more glaring.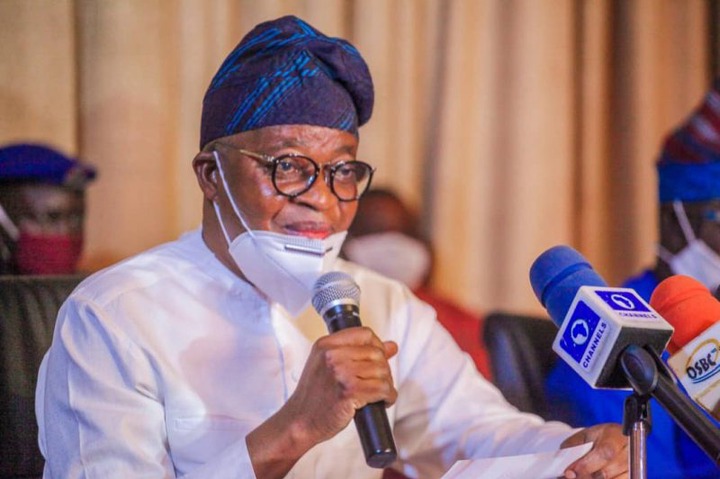 Ogbeni Rauf Aregbesola: Aregbesola is the immediate past Governor of Osun State where FFK hails from. Currently, Aregbesola is still a top Minister in Buhari's cabinet from the South West. He heads the Ministry of Interior. Despite alleged clash between Oyetola and his predecessor Aregbesola, it is so curious that Aregbesola also failed to attend the reception of FFK just like the Osun Governor. What could be the problem? Why did the two top politicians from FFK's home state fail to attend his reception into their party neither did they talk about it.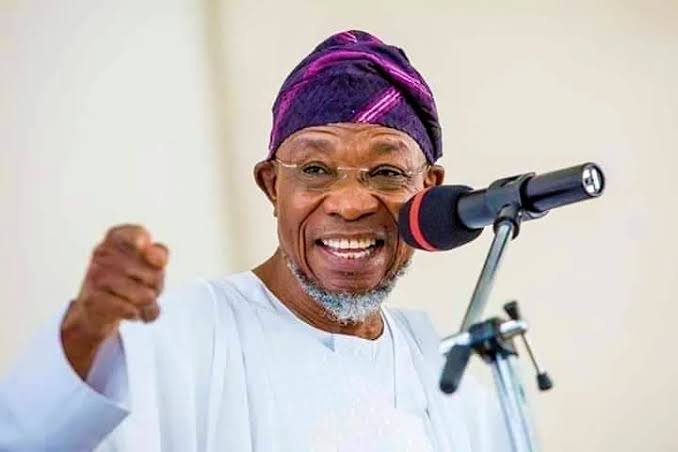 Well, a wise saying has it that charity begins at home. Apart from Oyetola and Aregbesola, party leaders from Osun were also missing in FFK's reception. None of the opposing factions showed up or hailed his defection. This development raises concern among discerning minds even as the Director General of Progressives Governors Forum (PGF), Salihu Lukeman gave conditions for FFK to be fully accepted into APC including adding that he should register in his ward, obtain membership card and work with party leaders in his ward, LGA and state.