A successful Nigerian Entrepreneur and Politician, Adamu II Garba, Dr. Kemi Olunloyo, and other Nigerians have shown their act of Patriotism by giving a reasonable response to the brilliant question been asked by one of the Nigerian hip-hop music gurus, Peter Okoye concerning leaving for Abroad or staying in Nigeria.
Some hours ago, the 40-years old member of the Psqure duo took to his Twitter official handle to tweet and the post entails a question meant for Nigerians to decide on whether to stay or leave the country for better. He wrote, "Simple question! Stay in Nigeria or Move abroad?"
Some moments after this post surfaced online, it triggers so many Nigerian citizens including Adamu Garba II and Journalist Kemi Olunloyo to react to Mr. P. and the details of their response are shown below:
@adamugarba; Stay in Nigeria but let's work our way to sack all office bandits out of this country. This is our country, and we must make it better for the good of our generation and the coming ones.
@KemiOlunloyo; Stay in Nigeria. Nobody can rebuild it but EFCC has started to arrest everyone. We can reclaim Nigeria Living abroad is not affordable.
@LuckyAbiodun1; Moving abroad is expensive and you have a guarantee of safety, constant power supply, good medical support system, and so on that, I lack in my entire life so far in Nigeria. Have never experienced 1 week of constant power supply, abeg lemme goan experience that abroad.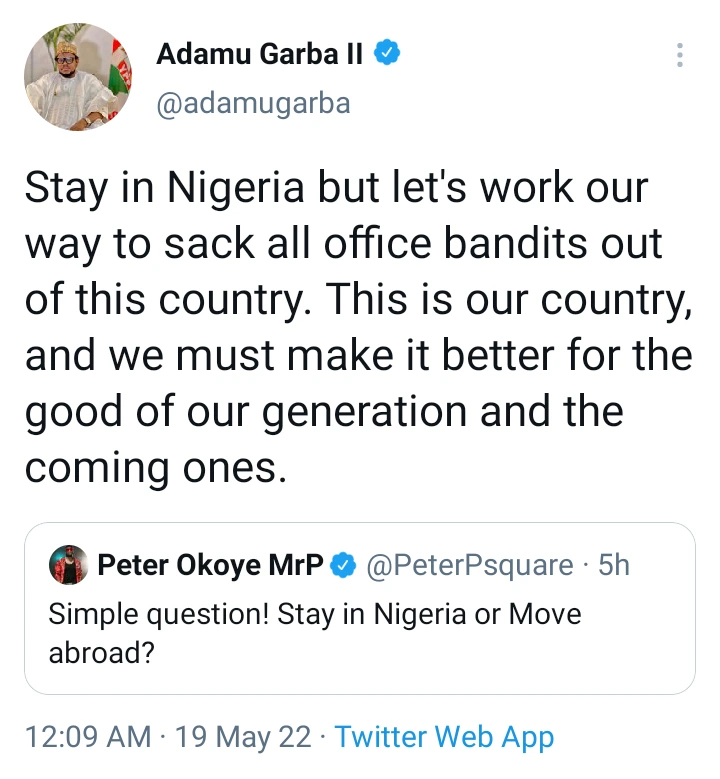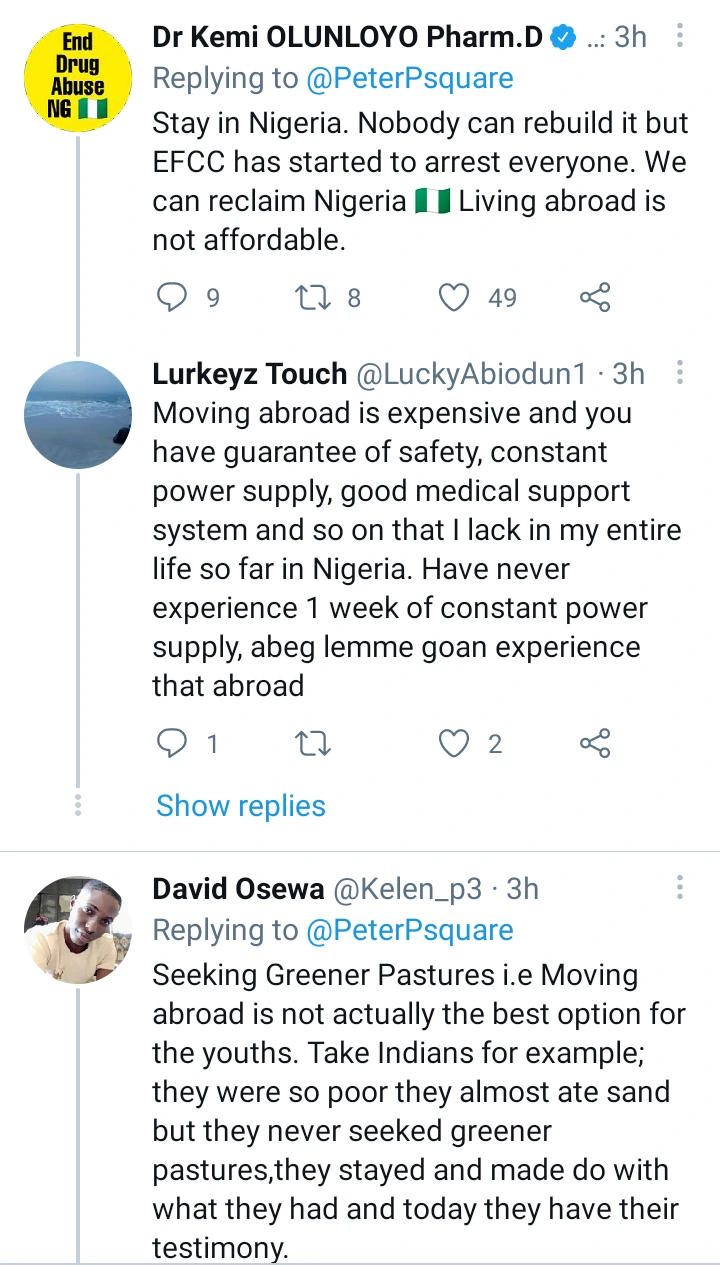 Beyond any reasonable doubt, you will denote that it is never a good choice to leave your own country because of hardship. Judging from the reactions above, you should learn to stay and promote what you have because no one else in the foreign countries will come over to build your Nation for you.