I am strong and healthy, Tinubu replies critics (Video)
Asiwaju Bola Ahmed Tinubu, the presidential candidate of the ruling All Progressives Congress (APC), has taken a swipe at comments made by some individuals concerning his non-participation in some notable electoral activities even as the nation prepares for the presidential polls in a few months to come.
You may recall speculation surrounding the health of the former Lagos state governor in his absence during the signing of the peace agreement at the International Conference Center in the Federal Capital Territory on Thursday 29 September. In 2022, the presidential candidate was represented by his deputy, Senator Kassim Shetima, as he graced the event.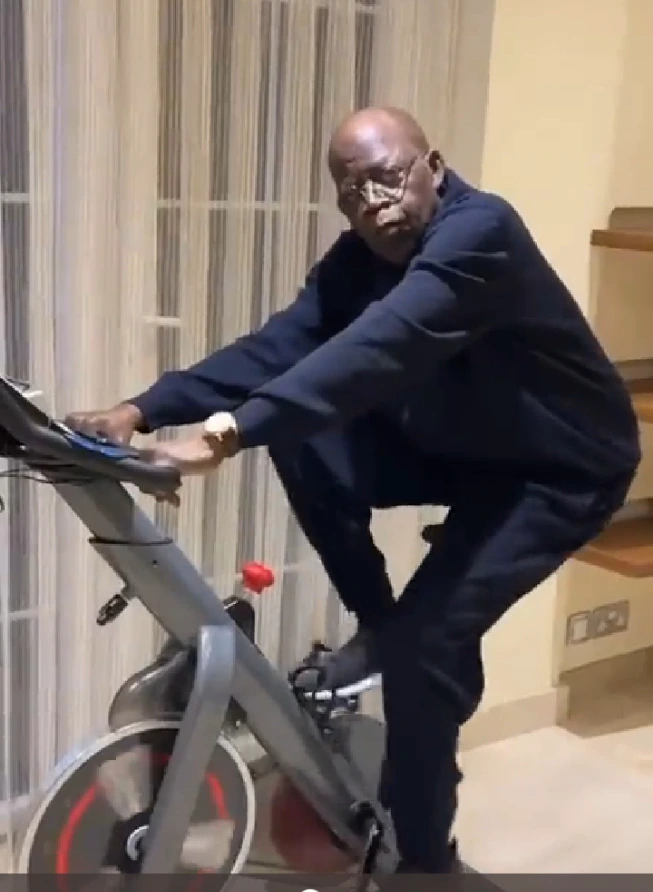 Speaking in this light, the APC presidential candidate took to his social media timeline to debunk the news of his demise and withdrawal on Sunday evening, October 2, 2022, where he posted a video of himself exercising.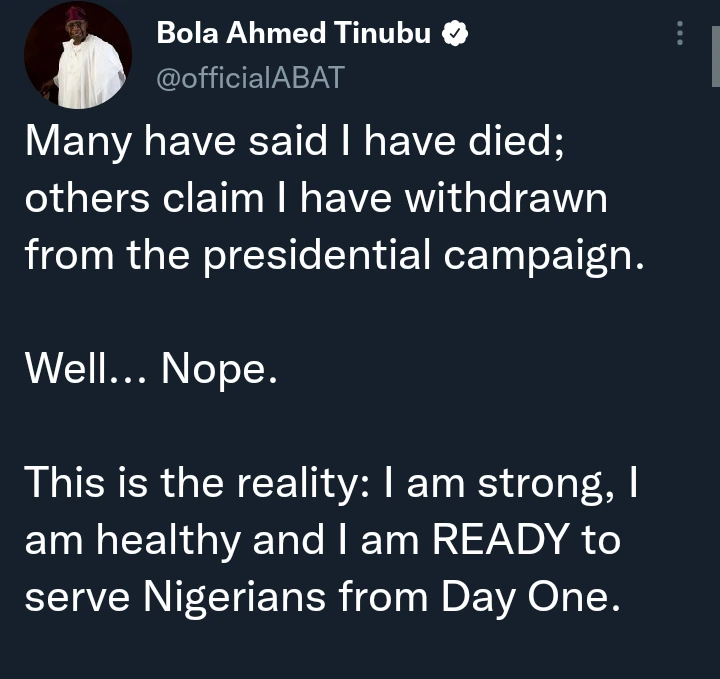 According to the post on Tinubu's Twitter platform, "Many have said I have died; others claim I have withdrawn from the presidential campaign. Well… Nope. This is the reality: I am strong, I am healthy and I am ready to serve Nigerians from Day One. "
You can watch the video here.