Labour Party reacts to video of Peter Obi supporters who was beaten in Oshodi
The Labour Party, through its official verified handle on Twitter, has reacted to a claim that a Peter Obi supporter named Flag Boy was allegedly beaten by the Chairman of Oshodi and his boys because they saw them carrying Peter Obi's flag. In a tweet put out by Flag Boy accompanied with a short video, the tweet reads:
ATTENTION EVERYONE!!!
THIS IS WHAT THE CHAIRMAN OF OCHODI AND HIS BOYS DID TO US TODAY AT OSHODI BECAUSE THEY SAW US CARRYING @PeterObi flag
We were almost burnt alive if not for an army officer.
We're seriously having internal bleeding.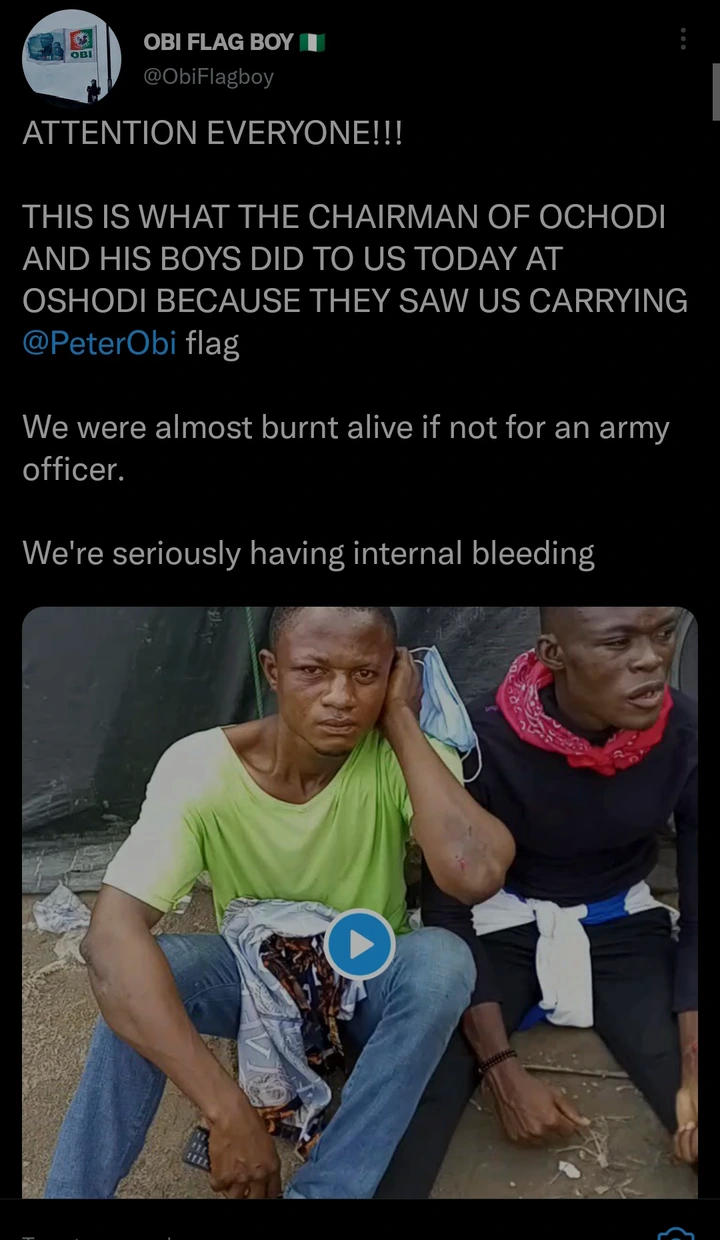 Reacting to this, the Labour Party condemned the act with a tweet reading;
Attack on any Nigerian is an attack to ALL and especially to us @NgLabour. We strongly condemn such barbaric intimidation/harassment of our supporters @ObiFlagboy, especially in Lagos. ObiDatti movement is a democratic movement and no one should be molested @PoliceNG @followlasg