Shehu Sani replies APC group after mocking him for scoring 2 votes in the primaries
Former senator of the federal republic of Nigeria and 2023 governorship hopeful, Shehu Sani took to the comment section of APC support group to reply them after mocking him for scoring a total of 2 votes during the Kaduna state governorship primaries held in the state.
Taking to their handle, the APC's support group congratulated Shehu Sani for scoring two votes in the primary and mocked him for going into political oblivion.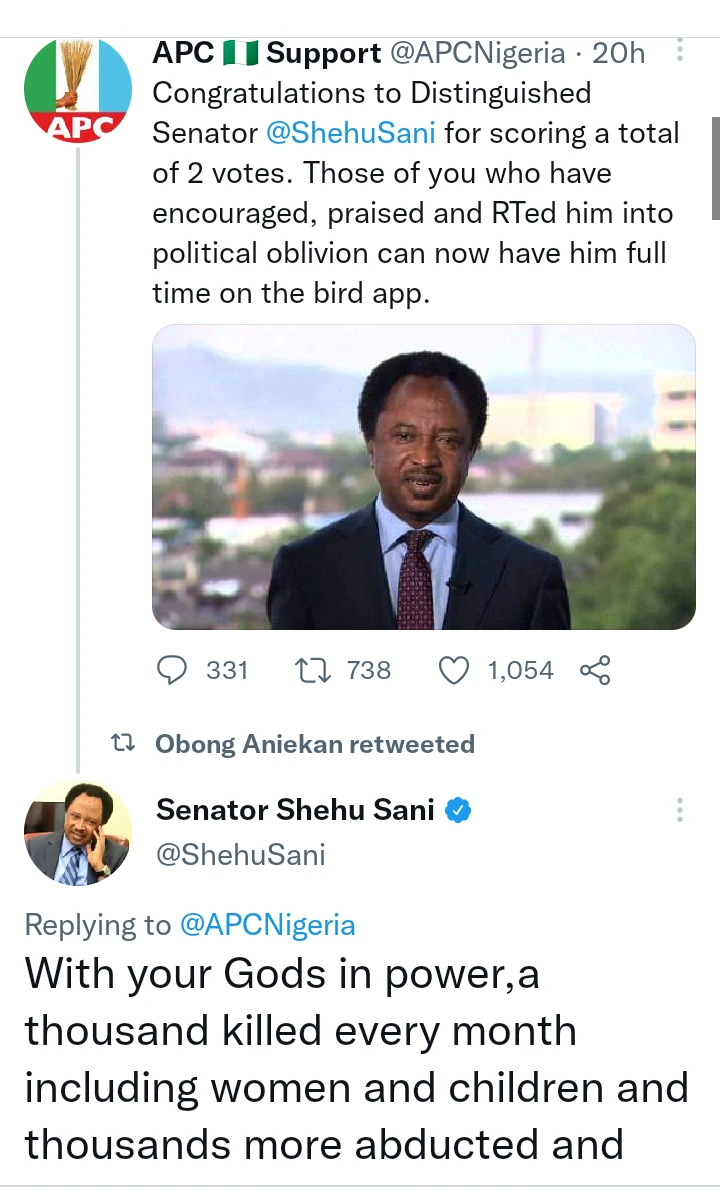 While responding to the tweet, Shehu Sani submitted that, with their gods in power, thousands are killed every month including women, men and children and many more are being abducted. Shehu Sani submitted that the Nigeria, APC rules is the best, crude and best unfortunate example of utter oblivion.
You should recall that Shehu Sani contested the governorship primary election on the platform of the people's democratic party and lost to ISA Ashiru after pulling a total of 2 votes.