Earlier today, Justice Taiwo Taiwo of the Federal High Court, Abuja, has dismissed the suit filed by Adindu Valentine, and Egwudike Chukwuebuka, seeking the disqualification of Professor Charles Chukwuma Soludo, from the November 6, 2021 Anambra governorship election. It should be recalled that Professor Soludo, who contested the election under the platform of the All Progressives Grand Alliance (APGA), was declared the winner by the Independent National Electoral Commission (INEC).
Apparently not happy with his emergence as the Anambra state governor-elect, the two individuals approached the court, alleging that he had erroneously filled in his Affidavit that he was contesting for Aguata Constituency 2 seat, instead of governorship position (source: The Guardian Newspaper). The emergence of the suit undoubtedly created a form of tension in the camp of the APGA candidate, as no one was sure of what the outcome of the suit would be. However, the dust has finally settled as the suit was earlier today, dismissed, with a punitive cost of 2 million Naira awarded against the Plaintiffs.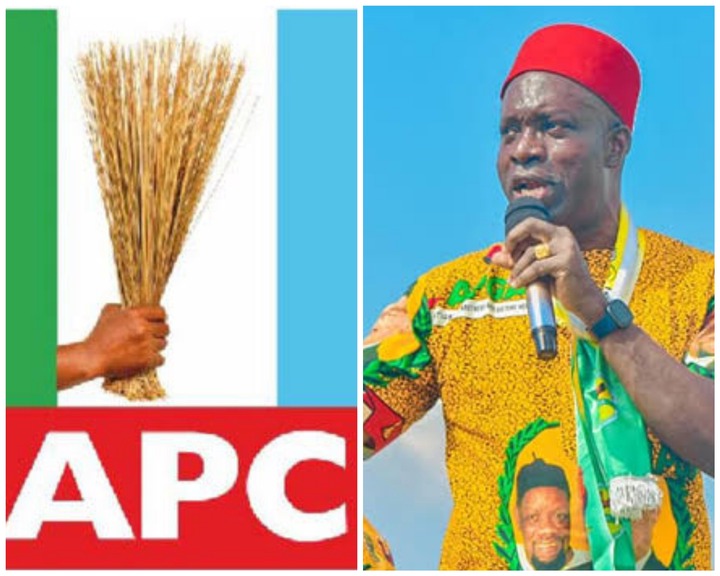 Before the dismissal of the suit, the All Progressives Congress (APC), and its candidate in the election, Senator Andy Uba, have equally been warming up to approach the court, to challenge Professor Charles Soludo's victory at the polls. However, following the outcome of the disqualification suit filed by Adindu Valentine, and Egwudike Chukwuebuka, it has become imperative that the APC, and Andy Uba should note that approaching the court to challenge Soludo's victory, could equally have negative consequences for them.
Arguably, while the APC, and its candidate, Andy Uba, have the right to approach the court to seek a redress on issues that are not satisfied with about the election, doing so, could also see them sanctioned, just like the Plaintiffs in the suit seeking Professor Soludo's disqualification. As such, the party and its candidate should equally note that the court deals with facts, and values its precious time. Therefore, before the APC, and Senator Andy Uba approach the court to challenge Soludo's victory, they should be sure that their points are tenable in court, to avoid seeing punitive costs awarded against them in the end.