In the wake of revelations concerning the contents of Asiwaju's Affidavit submitted to the Independent National Electoral Commission (INEC), reactions have begun pouring in from various sections of the polity.
In case you have not heard, reports from various media outlets indicate that All Progressives Congress (APC) presidential flag bearer, Asiwaju Bola Ahmed Tinubu has informed INEC that he has no education certificates to submit to the electoral body.
Apart from leaving the columns for his primary and secondary education unmarked on the Affidavit, the former Lagos Governor also disclosed that his two degrees (Business and Administration) obtained from American universities In 1979, were stolen by soldiers who raided his home during the military era.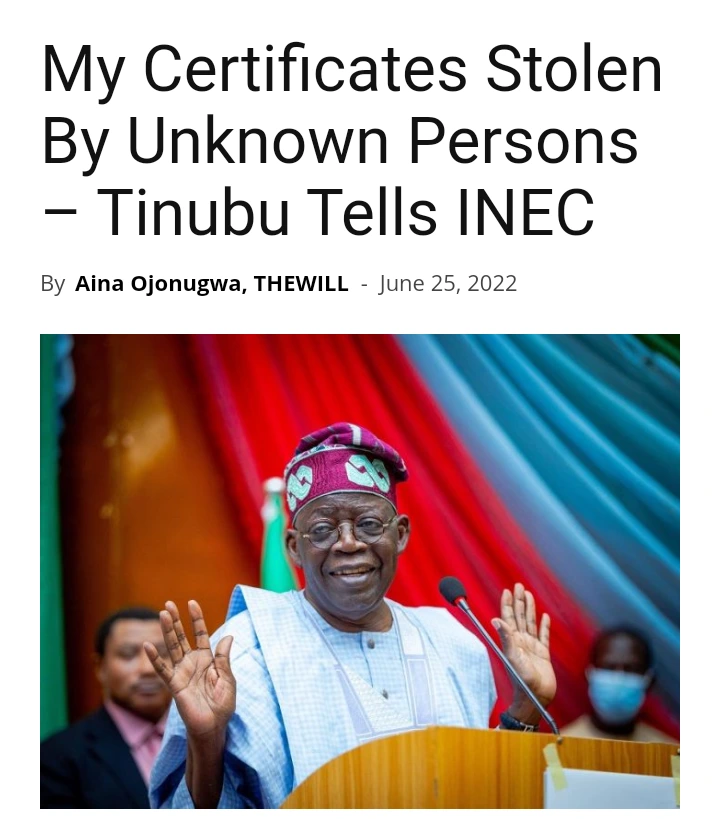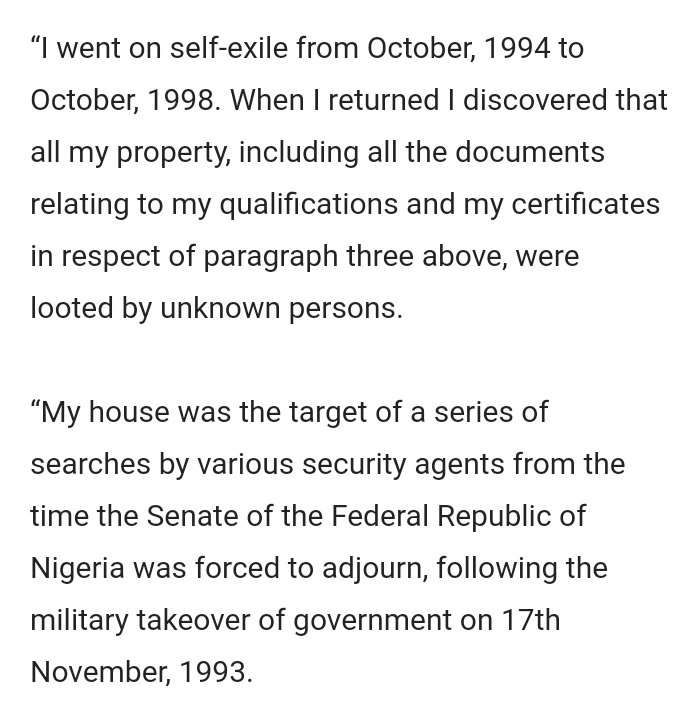 As expected, Asiwaju's disclosure has sent Nigeria's political space into a frenzy, as many prominent persons have taken to their social media handles to react to the revelation.
In a post made on his Twitter handle an hour ago, renowned human rights activist, Deji Adeyanju made a rather comical but insightful response to Tinubu's ongoing certificate saga.
In his tweet, Adeyanju stated that suggestions that Asiwaju may not have had a proper education may be the reason why he put forward some bizarre ideas while speaking to the public recently.
"No wonder he is always having Agbado and Cassava ideas. What happened to fried rice, spaghetti, etc?" the activist wrote.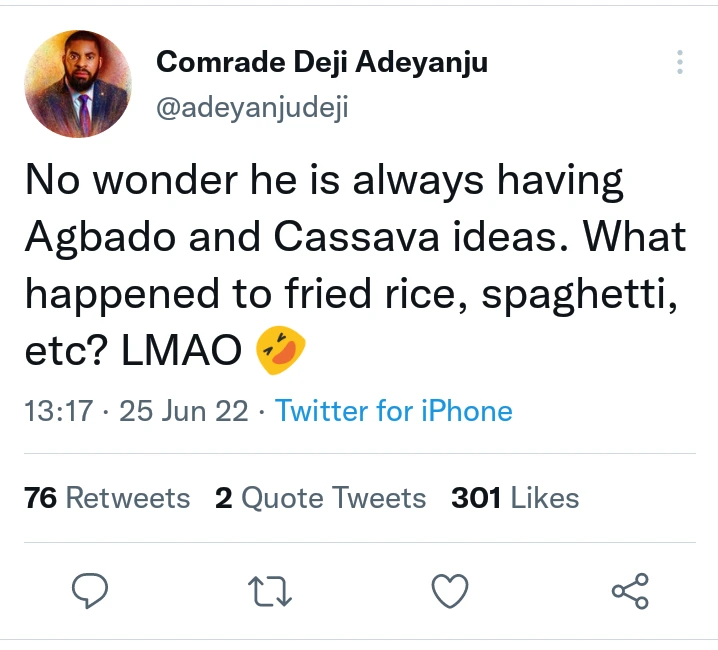 Judging from Adeyanju's remarks, it appears he is referring to the recent ideas put forward by Asiwaju on how to solve the nation's lingering security crisis.
Recall that some time back in 2021, while delivering a public speech at his annual colloquium, the former Lagos Governor had urged the Muhammadu Buhari regime to recruit 50 million youths into the army to tackle the rising spate of insurgency.
Asiwaju went further to say that feeding these soldiers will not be an issue as Nigeria is rich in Maize, Cassava, and Yams.