Popular Political activist, Mr Deji Adeyanju has has taken a swipe at the former Governor of Lagos state, Senator Ahmed Tinubu by declaring that he is only better than just a single aspirant who are vying for the position of the President of the Federal Republic of Nigeria.
My Adeyanju has never hidden his disdain for the Mr Tinubu as he has previously called for his arrest after a bullion van was spotted entering his house on the day of the presidential election in 2019.
In a post shared on his verified Facebook Page, Mr Deji Adeyanju declared revealed that the minister of Transportation, Mr Rotimi Amaechi is a more better candidate than Mr Tinubu.
He further stated that the Governor of Ebonyi State, Mr Dave Umahi is also a more better candidate to Tinubu.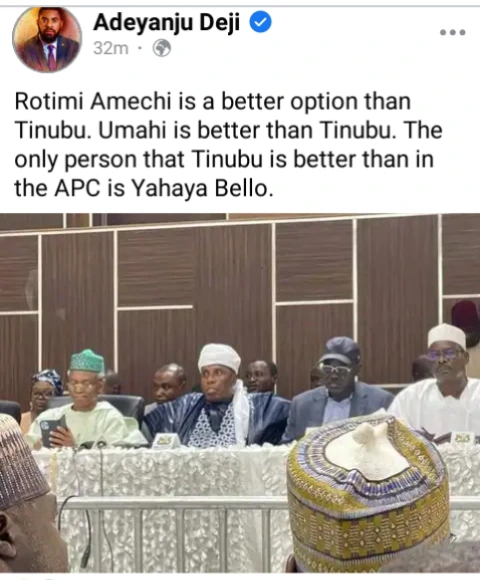 Finally, he revealed that the only presidential aspirant under the umbrella of the All Progressive Congress whom Mr Tinubu is better than, is the current governor of Kogi state, Alhaji Yahaya Bello.