A lady from Cote D'Ivoire who was seen posing with a Nigerian man, Kunle Adeyanju riding from London to Nigeria on his bike has taken to her Twitter page to openly said that she miss him just a few days after he left the country for Ghana.

She uploaded the picture she took with him and tag him to get his attention to the tweet.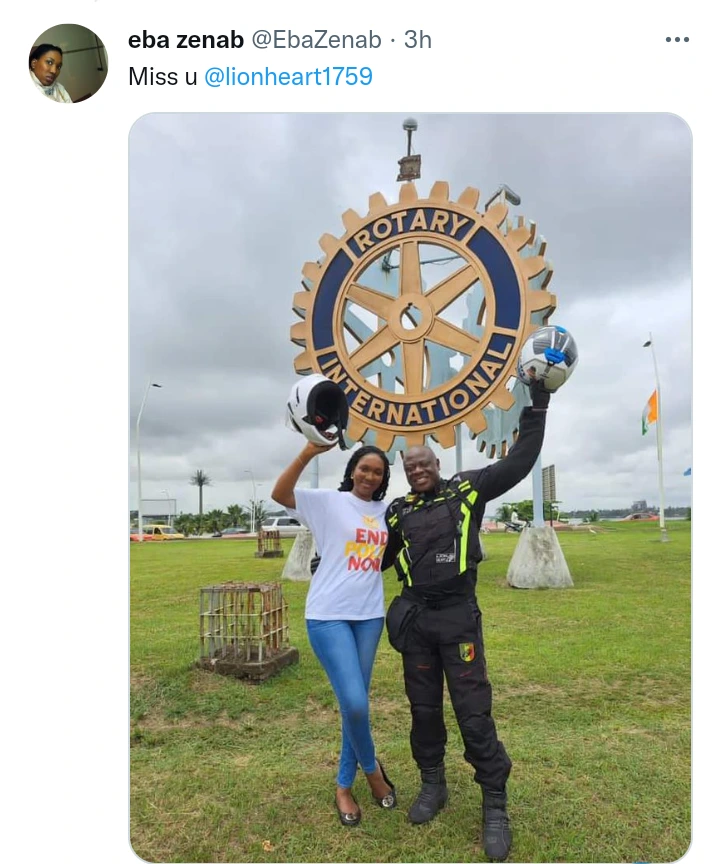 Although she only said that she missed him but Nigerians think there is more to it as they call her "our wife" and react in funny ways.
Others said they are going to buy bikes too so that they can help to end things like malaria, HIV, etc. One of them said polio must end by force because he was going to buy a bike and travel to cote D'Ivoire.
Below are some funny reactions people made on the post.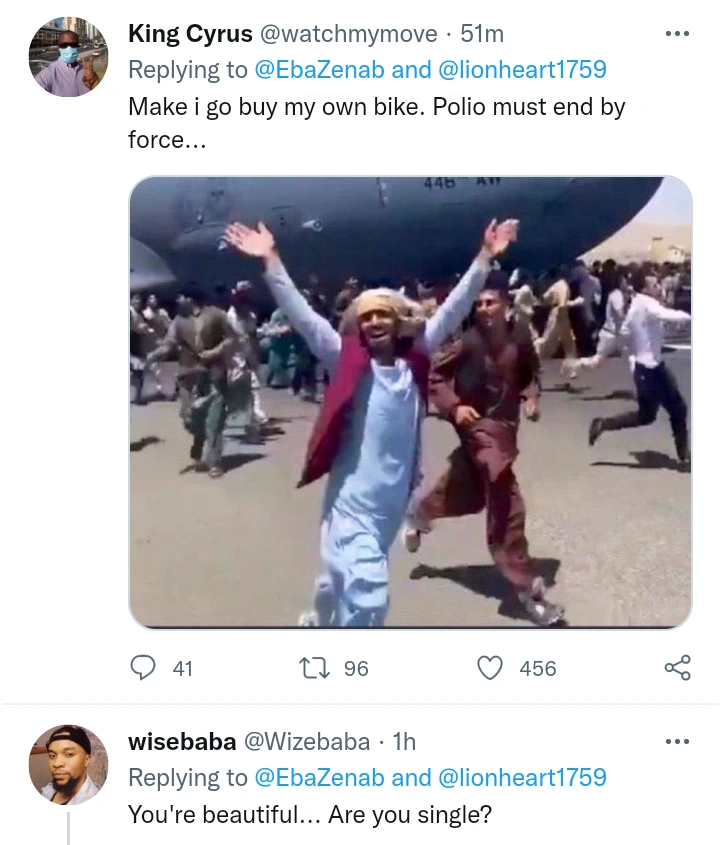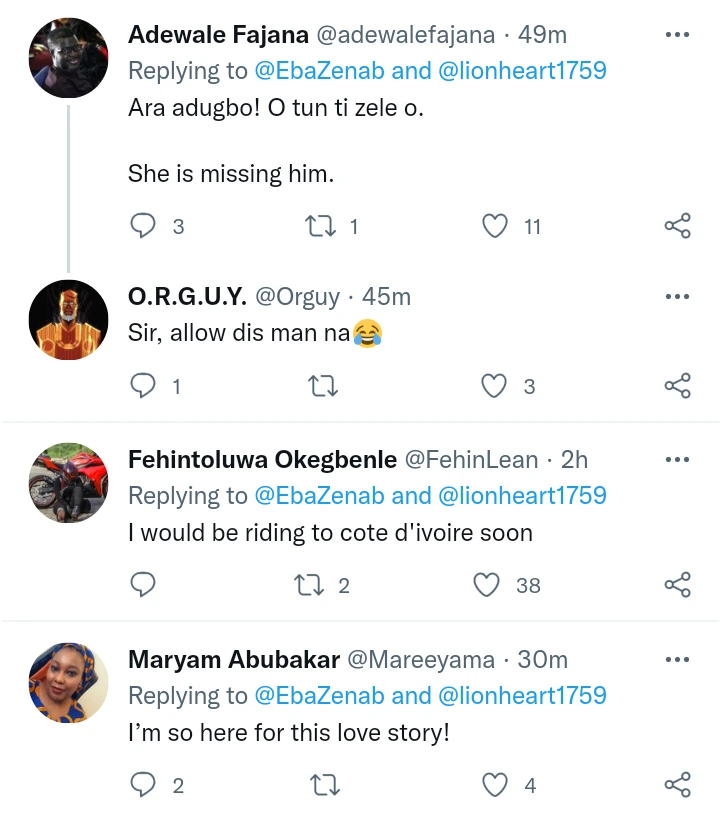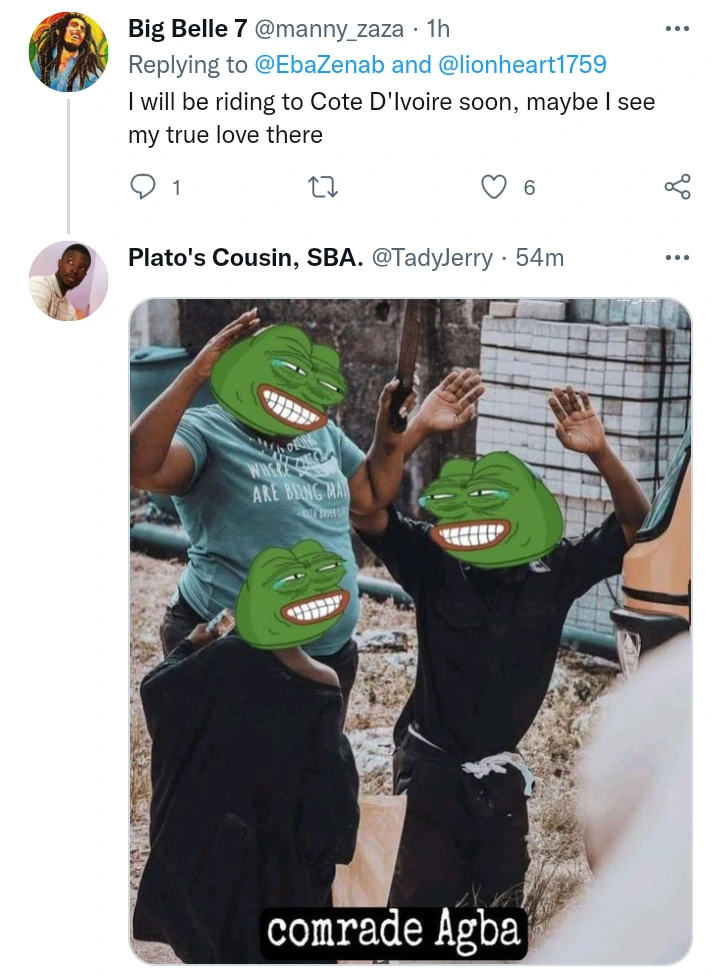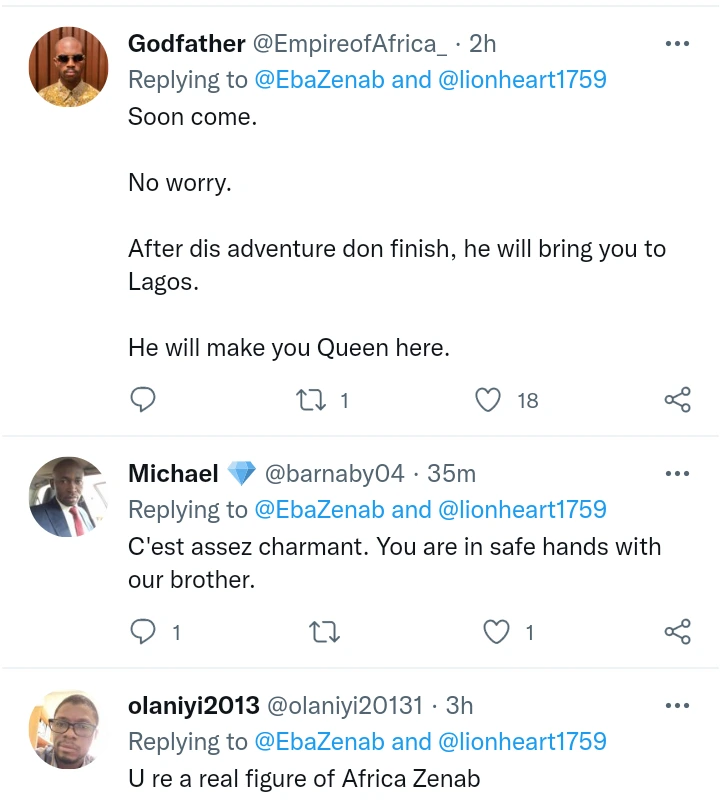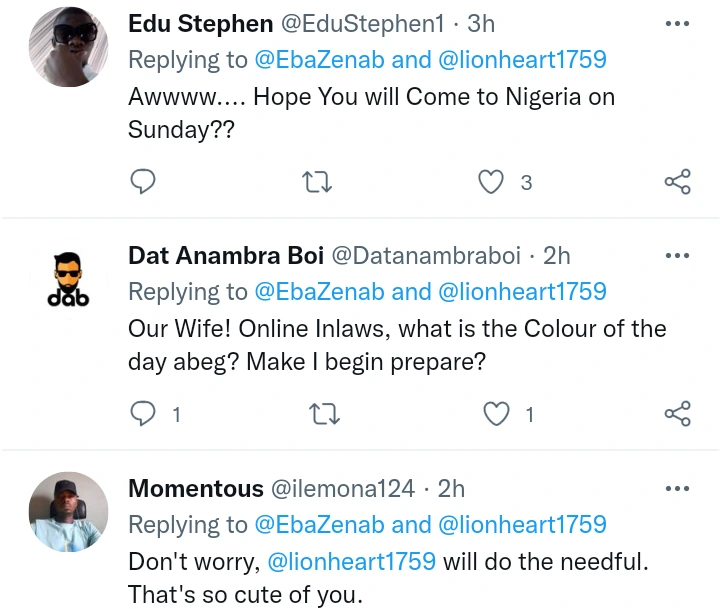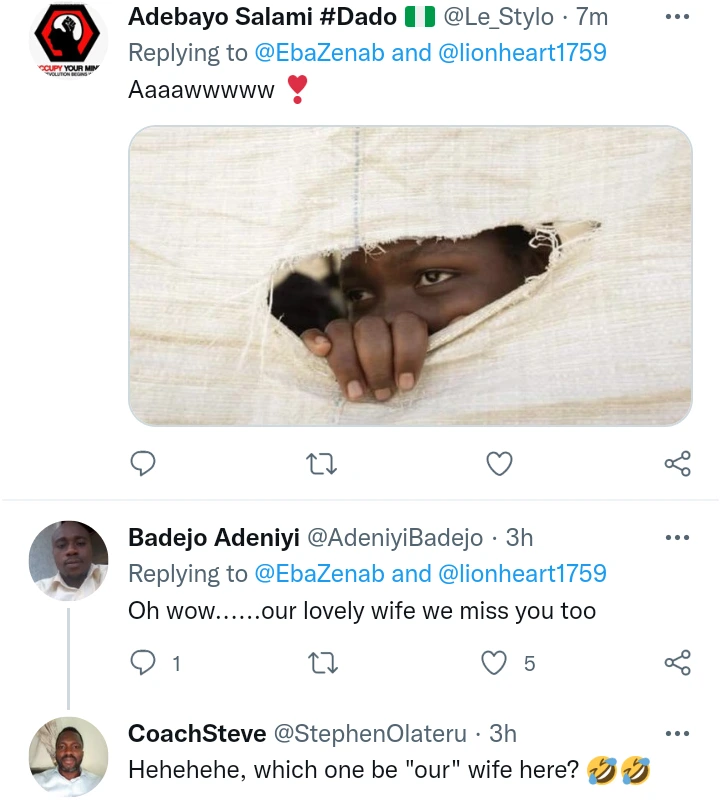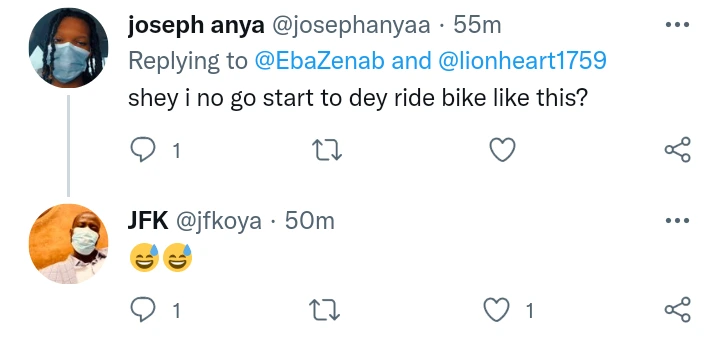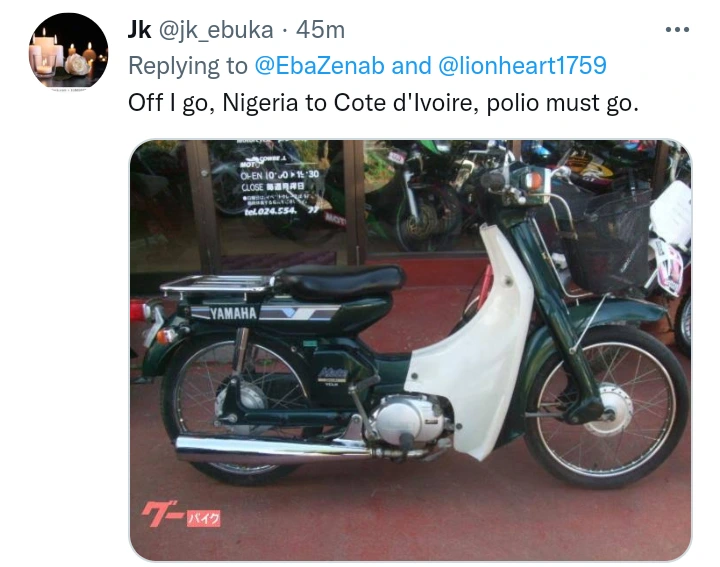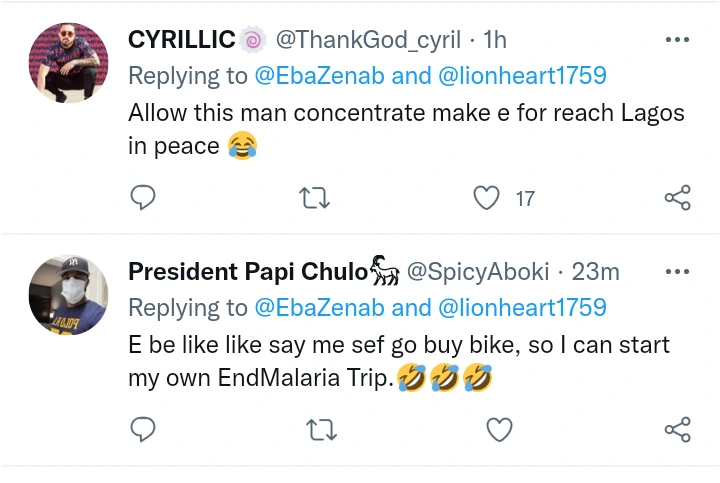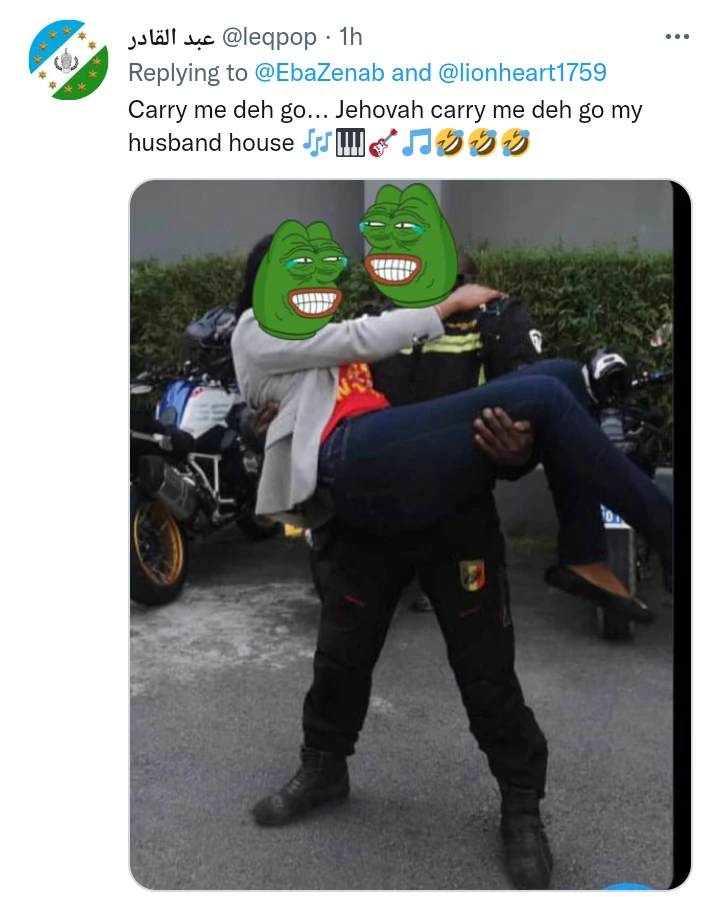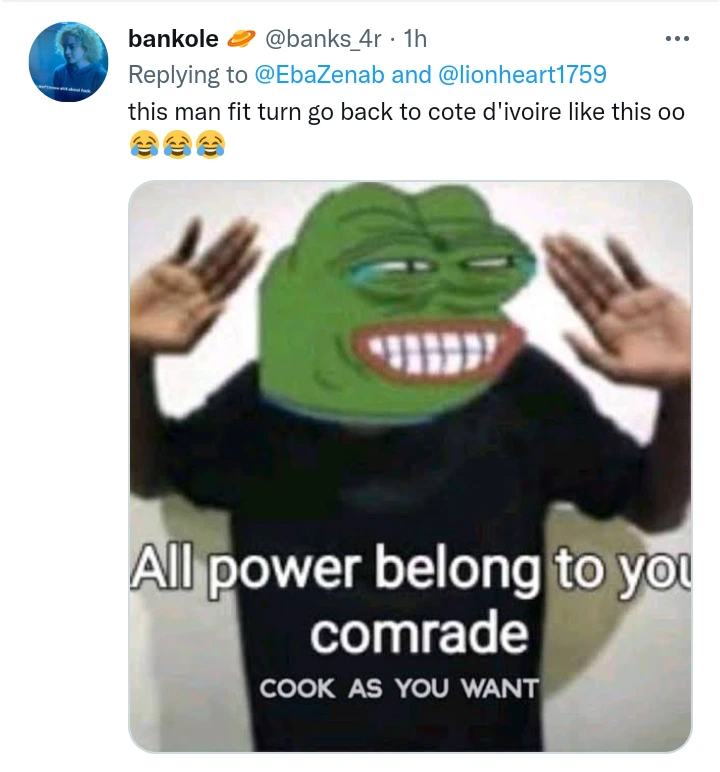 Kunle Adeyanju on seeing the post replied to her by posting the picture he snapped with her and told her that he missed her too.