The controversy surrounding Bola Ahmed Tinubu's academic qualifications may likely fizzle out any time from now following the new revelation about his alumnus status from the Chicago state university.
The APC presidential candidate has been locked in a controversy and public debate in the last three days over his required qualifications for the office of Nigeria president.
In the form submitted to the INEC, Tinubu had claimed with a back up affidavit that his academic certificates were looted by soldier when he was in exile during Abacha's regime.
The development triggered an argument on social media as many Nigerians especially from the opposition parties claimed that he has no academic qualifications and should therefore be disqualified by the INEC.
In a letter shared by Professor Farooq Kperogi, a US based Associate Professor of Journalism, it was ascertained that Bola Tinubu is truly an alumnus of the prestigious institution.
The letter which dated June 27 stated the exact year Tinubu was admitted into the University, the year he graduated and his course of study.
The letter written with the letter headed paper of the school was duly signed by the registrar.
According to Kperogi who shared the information on his verified twitter handle, he contacted a friend from the institution and requested that he should assist him with information on the alumnus status of the APC presidential candidate.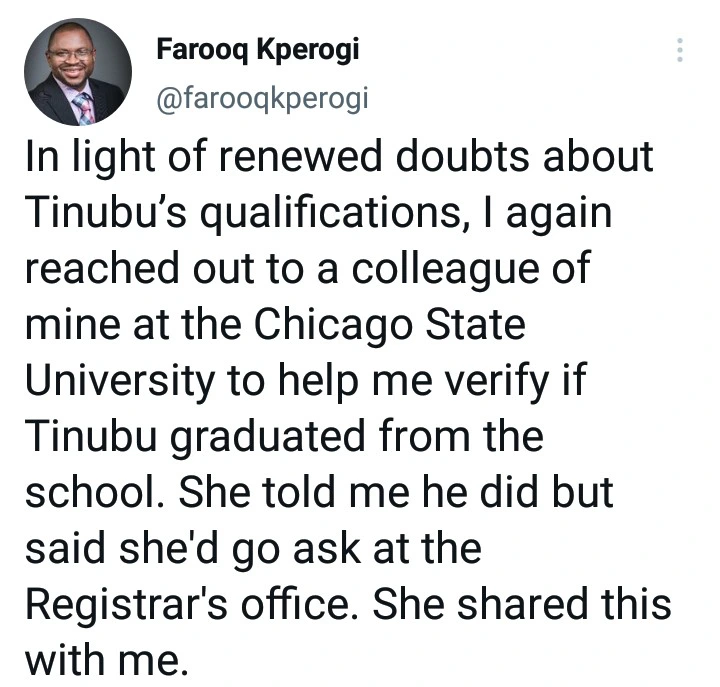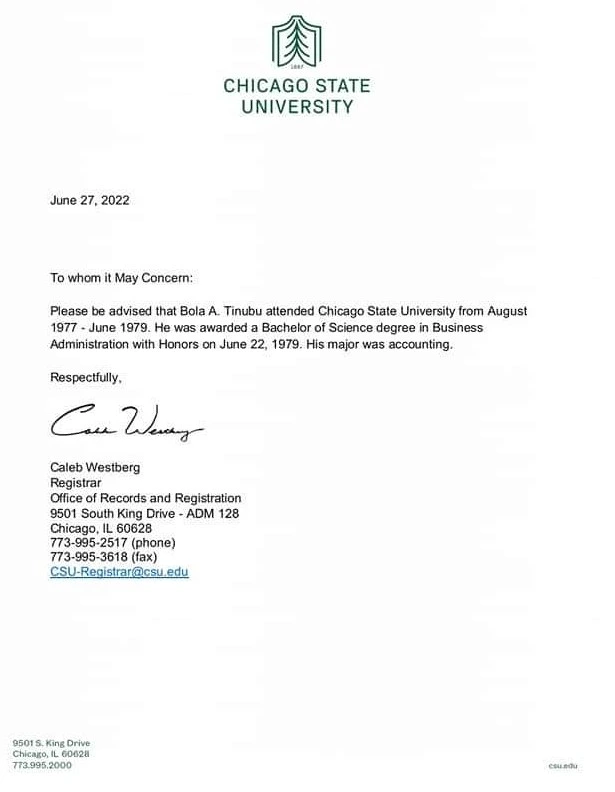 The response to the request was the letter written and signed by the school registrar on behalf of the school management.
It was confirmed that Tinubu actually studied and graduated in Chicago State University.