Atletico Madrid manager, Diego Simeone has delivered his verdicts over what he thought about Thomas Tuchel's Chelsea this season.
A reminder that Chelsea knocked out Atletico Madrid on their journey to clinch the UEFA Champions League title last season which made them attain the status of being ranked among the most in-form side in the world.
Just this season, Chelsea has won four games out of their five opening Premier League games this season which made them occupy the first position on the league table.
Chelsea has continued to show early signs of what Tuchel said they would do this season and this has made many top teams wary of them.
However, Simeone in his recent interview on Chelsea, said "When you play against Chelsea, you keep in mind about losing. "They are winning and keeping clean sheets. The club has reformed and has top-performing strikers, midfielders, and defenders. Nobody wishes to play against them."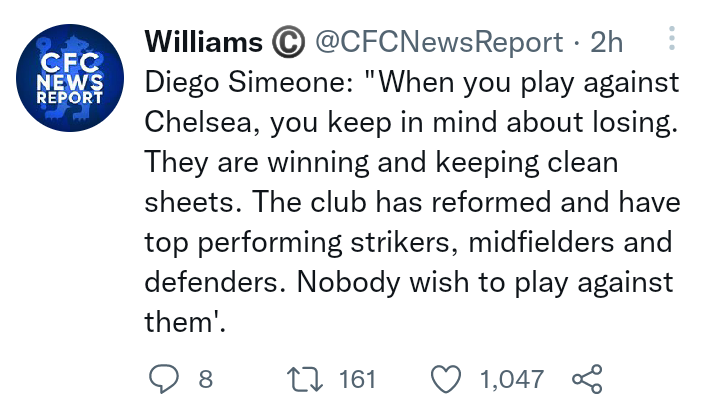 Nevertheless, Chelsea has a tough test against Manchester City this weekend and there's a possibility that they might meet Diego Simeone's Atletico Madrid side in the latter stages of the UCL this season.