Segun Awosanya reveals his choice of candidates ahead of 2023 elections
Popular Human rights activist and business consultant, Segun Awosanya has taken to his Twitter page to reveal his stance ahead of the forthcoming elections. Segun Awosanya explains that none of the Presidential Candidates has governed Nigeria before which justifies the absence of no antecedent to predict how they'll perform in the country's present situation.
Segun Awosanya furthers by revealing his stance on who to consider, buttressing that the best consideration to give whilst deciding on whom to rule the country in the forthcoming elections is to pay attention to various Candidates' feasibility and viability of their plans in reality.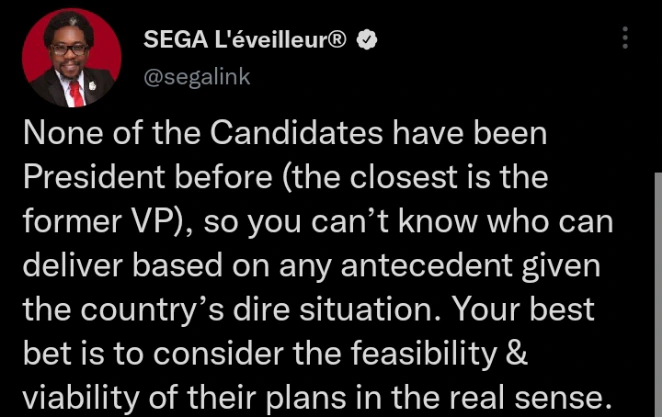 Segun Awosanya tweets "None of the Candidates have been President before (the closest is the former VP), so you can't know who can deliver based on any antecedent given the country's dire situation. Your best bet is to consider the feasibility & viability of their plans in the real sense"