A few days back, the Rivers State governor, Nyesome Wike made a suit seeking the decentralization of VAT collection which was supported by some governors and criticised by others. The current issue aroused due to the VAT sharing formula among states in the federation. Some Northern states were bashed for destroying alcoholic drinks but using tax generated from it.
Below is how VAT was shared from Jan 2020 to February 2021: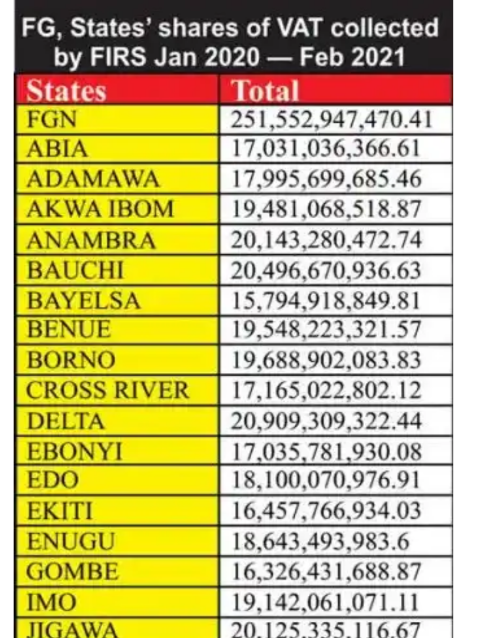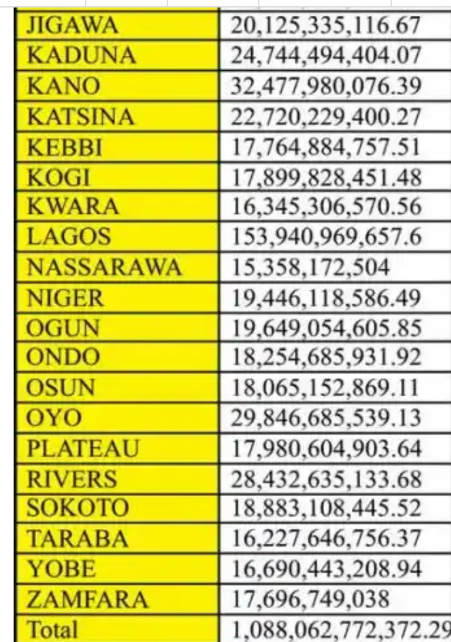 On 16 September 2021, the Southern region governors converged in Enugu and declared that states should collect the Value Added Tax, not the Federal Government. This law when fully enacted will be beneficial to rich states like Lagos and Rivers, however, poorer states in the southern region might be negatively affected. Below are some states:
(1) Ekiti State
This state is located in the southwestern region of the country. The revenue generated in 2020 was about #11.40 billion, making about 0.87% of the country's total revenue. With over 2 million people, the meagre internally generated revenue might not be enough to cater for its citizens.
(2) Bayelsa State
Despite the presence of crude oil in this state, the internally generated revenue in 2020 was about #12.18 billion, making about 0.93% of the country's total revenue. With over 1.7 million people in the state, Bayelsa might become bankrupt if VAT is decentralised.
(3) Ebonyi State
This state generated #13.59 billion in 2020 making about 1.04% of the country's revenue. The meagre revenue generated by Ebonyi might not be able to cater for its over 3 million population.