"Why do most people die at around 4 am?" Doctor stir reactions online
Death is the irreversible cessation of all biological functions that sustain an organism. It can also be defined as the irreversible cessation of functioning of the whole brain, including the brain stem. Brain death is sometimes used as a legal definition of death. A young doctor caused a stir on Twitter after coming up with a question. Most people don't like it because of past experience. We all know that death doesn't do good to anyone. especially losing people you love so much. He also came up with some responses to the question of why people die at 4 am.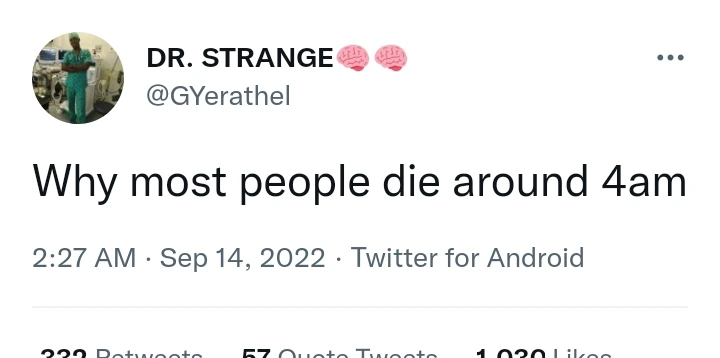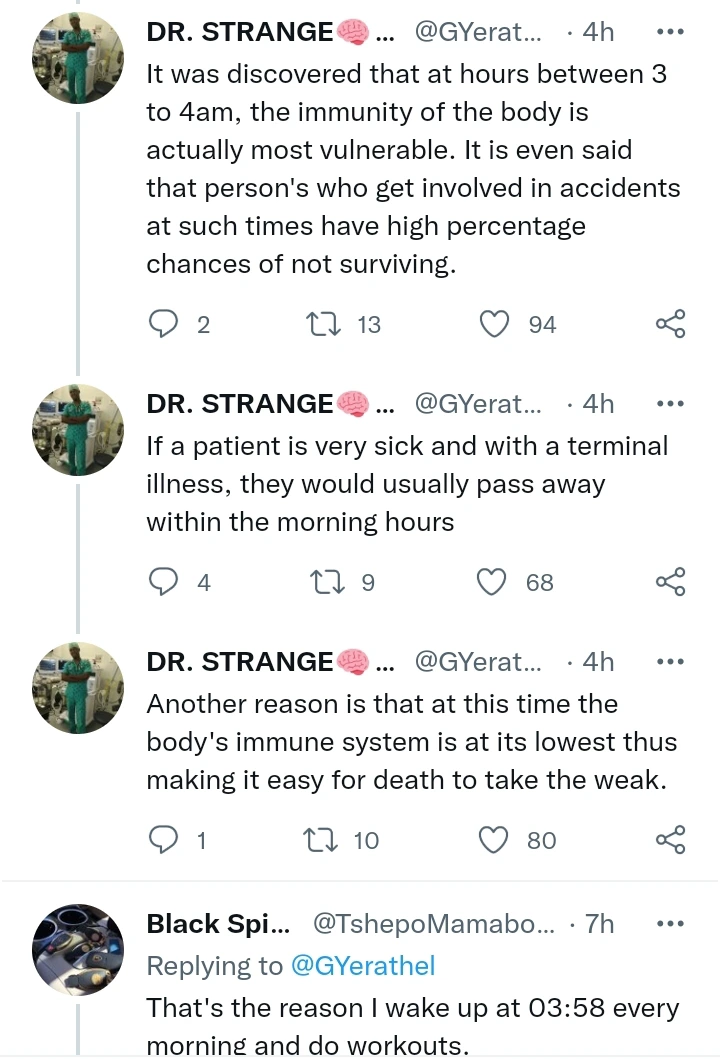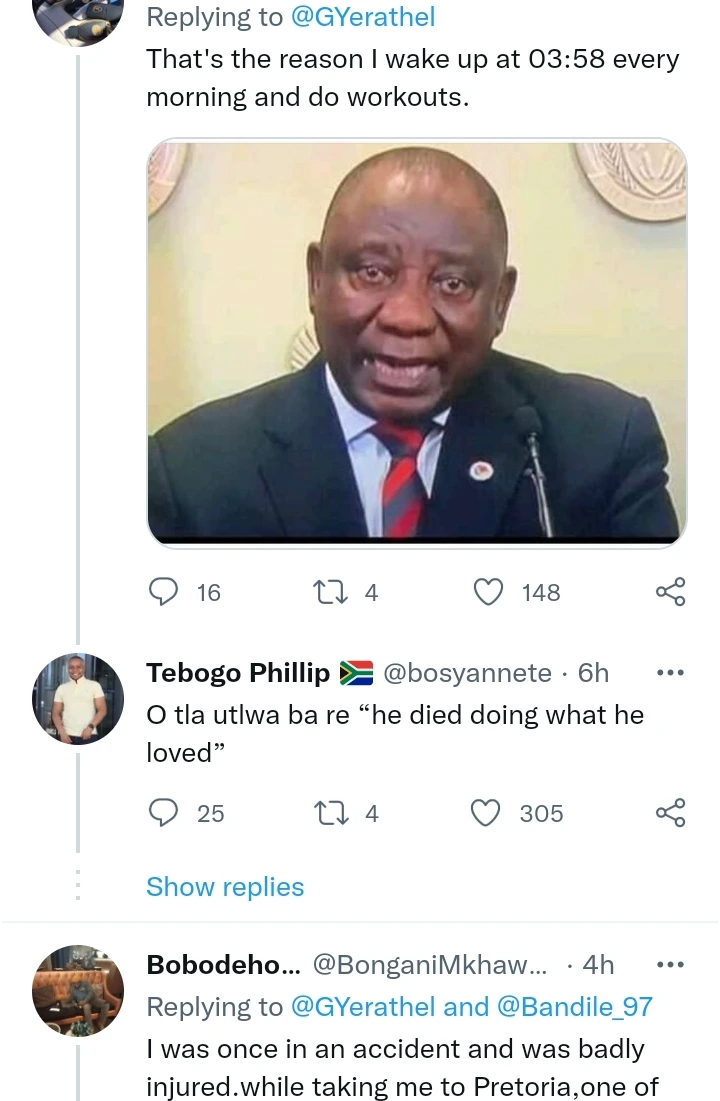 It was discovered that at 3 to 4 am, the immunity of the body is actually most vulnerable. It is even said that people who get involved in accidents at such times have a high percentage chance of not surviving. Share your own opinion on this post. Don't forget to like and comment.
See the post here