Former Vice President of Nigeria and Peoples Democratic Party presidential candidate, Alhaji Atiku Abubakar has reacted after the outbursts of former Governor of Ekiti State, Ayodele Peter Fayose and Governor of Benue State, Samuel Ortom.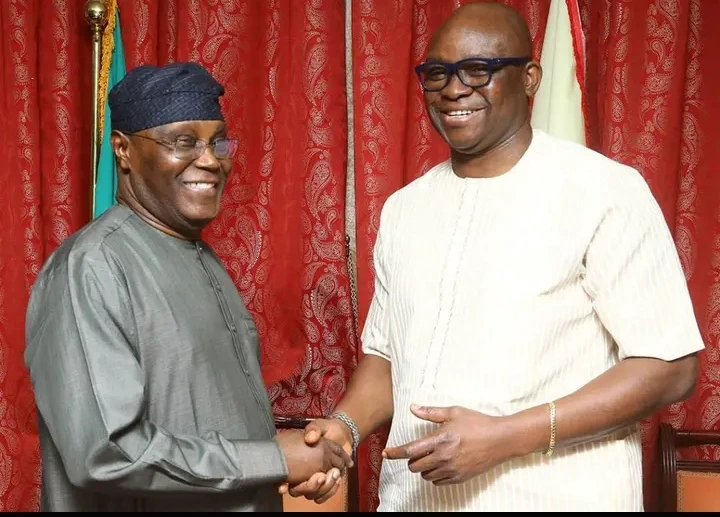 Fayose, who was a presidential aspirant of the party stated on his Twitter account yesterday that power must go to the south in 2023. He noted that it is the turn of the South to produce President since the incumbent President, Muhammadu Buhari would have led the country for eight years by next year.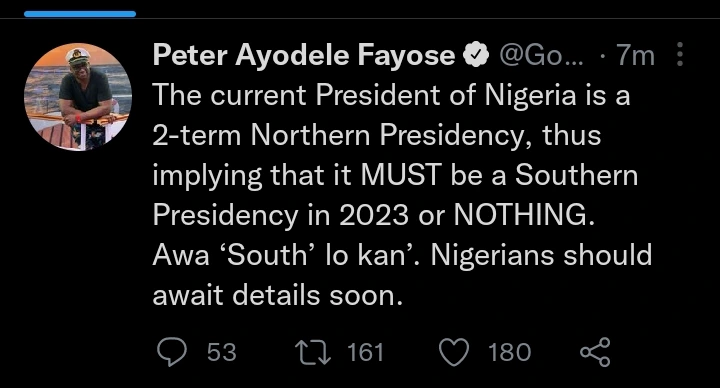 In an interview with Arise Television earlier, Governor Samuel Ortom noted that Nyesom Wike is the pillar of the party and queried the decision of Atiku Abubakar to pick Delta State Governor, Nyesom Wike as his running mate.
Reacting to the recent crisis rocking the Peoples Democratic Party, Atiku stated on his verified Facebook page that the party will remain united.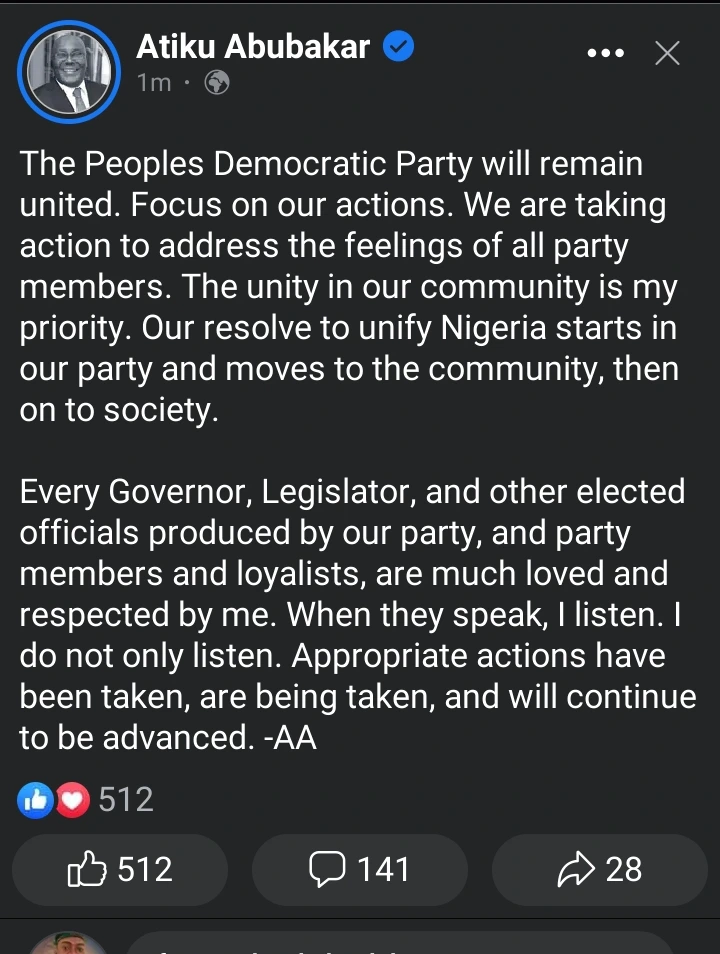 He said he is taking action to address the feelings of all party members.
Atiku noted that every Governor, Legislator and other elected officials produced by the PDP and all other party members are much respected by him.