The convener of concerned Nigerians and a political activist, Deji Adeyanju, has taken to his official Facebook platform to slam the Nigerian president for saying that he will leave the country better than he met it.
According to Mr Deji Adeyanju who was reacting to the comments by Mr President, he said that the only active industry in Nigeria is the kidnapping industry, and he also cited that one dollar is equivalent to 600 Naira and that terrorists have taken over almost all geopolitical zones in the country.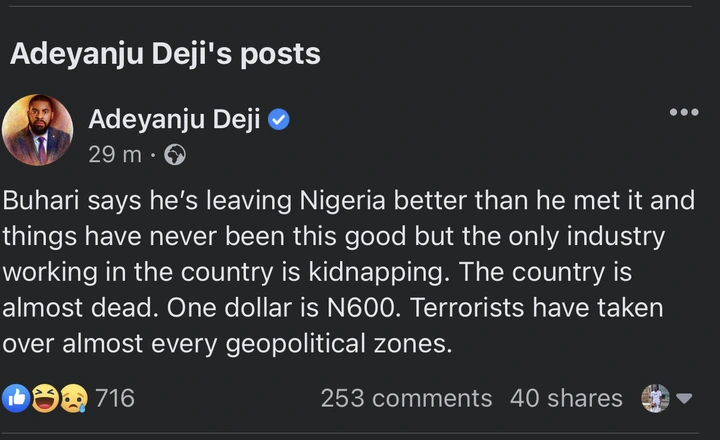 In my opinion, I believe that what Mr Adeyanju is trying to point out is the fact that the country has witnessed an immense rise in insecurity in not just the northern part of the country but also in the southern regions.
Aside from the insecurity crisis, there is also an increase in the prices of almost all the commodities in the market, and even the fuel and cooking gas has recently increased in price.