There is a trend these days where people no longer have time to help other people when they are in need, it doesn't matter what they are going through, people no longer help, instead, they take out their cellphones and start filming the incident as it happens, they want to be the first to post on social media and get clicks and likes coupled with a couple of comments when someone has died or been hurt when they could have helped buy a man decided to risk his life when he was helping people who were trapped in a burning bus.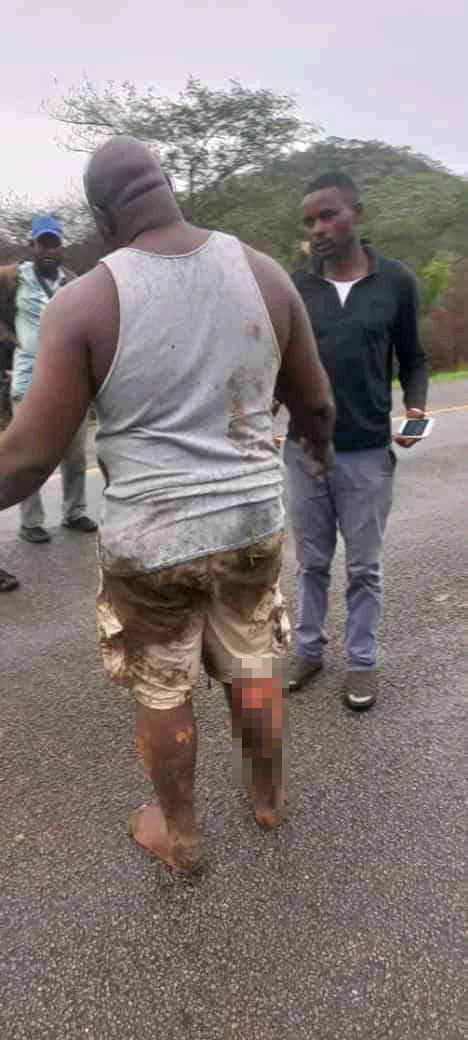 Reports emerging suggests that a gentleman by the name of Sirizani Butau helped eight people who were in a bus that was on the way to Zimbabwe when it collided with a tanker and caught fire, it is reported that 49 people died on that accident, but Butau saved eight lives while others were watching and filming.
According to reports, the also got injured while he was helping, he was burnt here and there as per pictures, but he has something to show that he achieved because his birns saved eight lives that could have died in that fire.
"Yesterday a bus belonging to Beta Private Limited in Zimbabwe collided with a tanker and caught alight. 49 people are said to have died on the spot. Mr Sirizani Butau, pictured here, went into the burning bus, and pulled out 8 people," reports suggests.
On the pictures, you could see the man has suffered a couple of burns on his legs while he was doing his best to save the people who were inside the bus, he did all he could putting his life on the line, he was a mess since he was no longer Carling about himself or remaining clean all he had in his mind was trying to save as many people as he could.