Nigerian musician, Portable Omolalomi also known as Zazuu has apologized to the organizers of the Headies award.
The musician took to his Instagram page hours back to share a video where he talked about the issue. That the statement he made was taken wrongly. That he just said that street has taken over, that they should give him space, that they have nominated a controversial musician.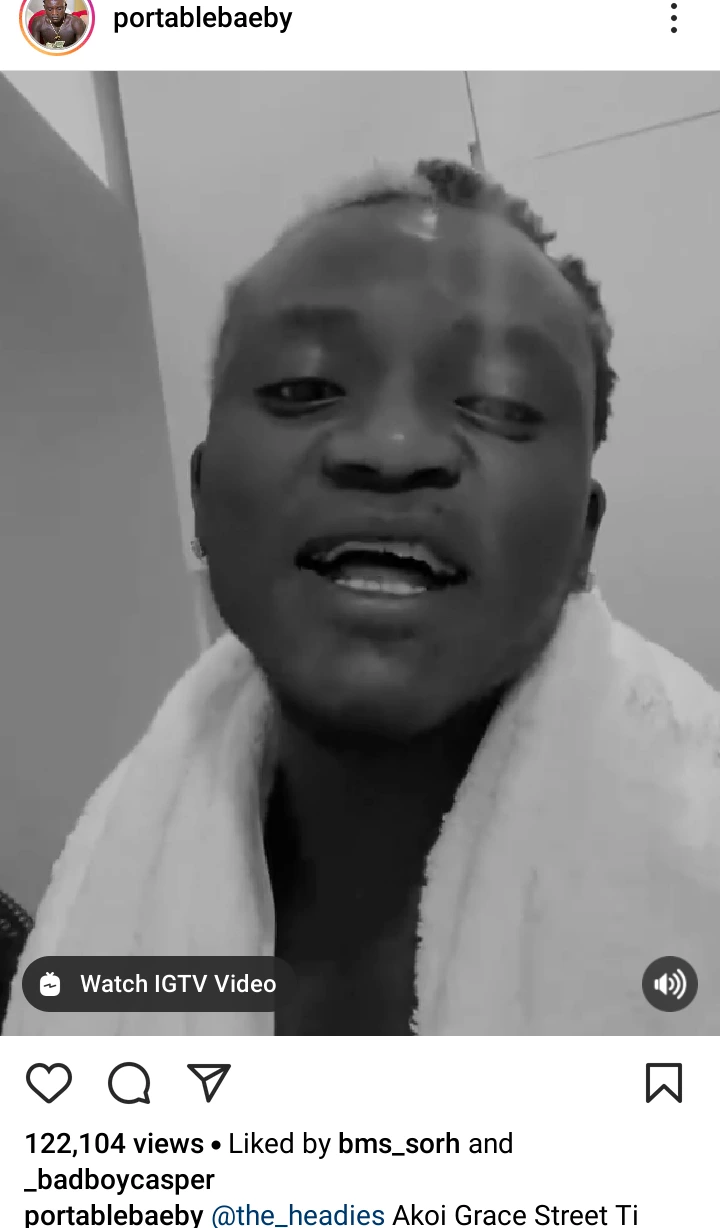 At the end of his statement, he said, "Make una no vex oh. Bros no vex". He is trying to tell the organizers that they should not be angry at him, that he knows that he has done something wrong.
Recall that the musician made a video where he threatened other musicians in the categories he was nominated. His two nominations for Headies are "Rookie of the year" and "Best Street-Hop Artiste". So he threatened that he is going to kill any other person that wins the award ahead of him.
It pushed the organizers of Headies to release a statement saying that they have reported him to the Police, and he might end up being evicted from the categories. That is why Portable has now apologized to clear things out with Headies.