See another version about the death of Julius Berger
Julius Berger lived between 1862-1943, he remains popular today with his legendary sacrifice while constructing a bridge at Turkin along Epe in Lagos State. His construction company still continue to strive in Nigeria and west Africa.
Today I have brought you the real story about the death of Julius Berger. When you're traveling along Turki to Epe, what you will hear about Julius Berger's death is that there was a time when Berger wanted to construct the Turki bridge and little river wanted to spoil his name and business. After doing a part of the bridge today, by tomorrow morning it would collapse, after toiling for weeks in months, he then went to seek the ifas, and was told that a queen (mammy water) ruling in that river said only if he gives his life would the project be possible..and thus he eventually gave his life to the river and hence the bridge became a success after his death.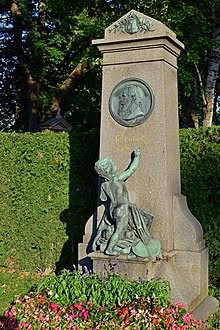 Another version which appears to be more original was told by Pa Ogunsanya, a learned old man who live in Turki Town also known as Baba Gani. This man debunked the age-long rumour that the popular civil engineer, Julius Beger, died while appeasing to the gods of the Aye River, over a proposed construction of a bridge in the town. According to him, the famous engineer was an in-law to the Baale of the community
"Back then, he married an Itokin indigene from here. He had a quarrel with his wife who called him infertile. Berger went looking for his father-inlaw at the time but he didn't meet him. He however stopped over at my father, Asani Ogunsanya's place to report his wife as my father was the Baale of the town at the time.
"He didn't sacrifice himself for the bridge. He crashed on a big tree while leaving angrily. He died at the spot and was buried beside the big tree which still remains till date.
" His remains however was buried beside the big tree, which allegedly claimed Berger's life. The burial site is presently in the middle of the Itokin market.