Northern elders spokesman blows hot, says 90% of Igbo's outside Igbo land opposes secession
The Northern Elders Spokesman, Dr. Hakeem Baba Ahmed on Monday released a statement during his interview with Trust Tv News, tagged, "Northern Politics and Economic Agenda" revealed that 90% of Igbo's outside Igbo Land are against secession.While speaking about the possibility of the Igbo presidency, Dr. Hakeem Baba Ahmed noted that for it to be possible the aspirant must read the constitution, because the constitution allows an igbo to become President and he has to compete with everyone else within his party to get the presidential ticket, and would have to get his party to field him, afterwhich he would have to convince Nigerians to vote for him.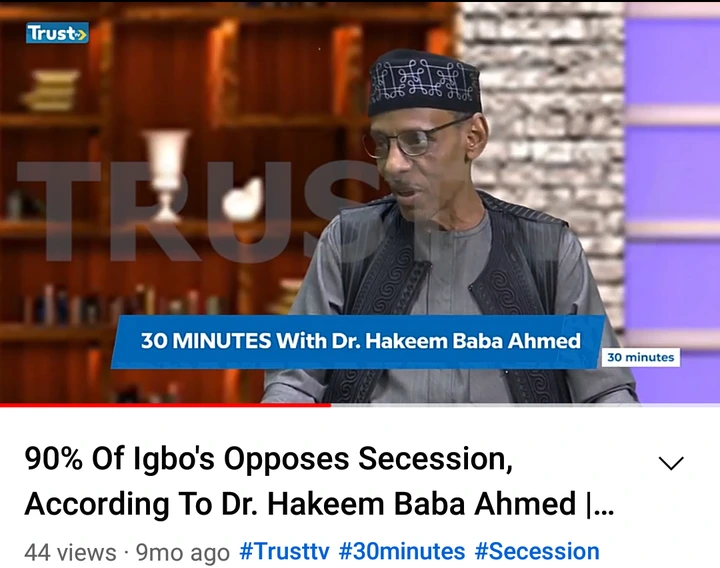 DR. Hakeem Baba Ahmed noted that anything else is not acceptable, and an Igbo aspirant cannot intimidate the rest of the country by saying that if there is no Igbo presidency there would be no igbo in this country. He stated that someone who makes such assumptions cannot be talking for the Igbo's because 90% of the Igbo's outside Igbo Land does not support secession.