2 Highway designs in Japan that her mastery of engineering
Japan has demonstrated times without number that they are the master of engineering. When you go through all these architectural highways, you should never downgrade Japan when it comes to engineering.
1. Kawazu-Nanadaru Loop Bridge
Kawazu-Nanadaru Loop Bridge also called the Japanese Double-loop spiral, in Kawazu, Japan. It was completed in 1982 and it is about 147feets. It rotates traffic through 720 degrees.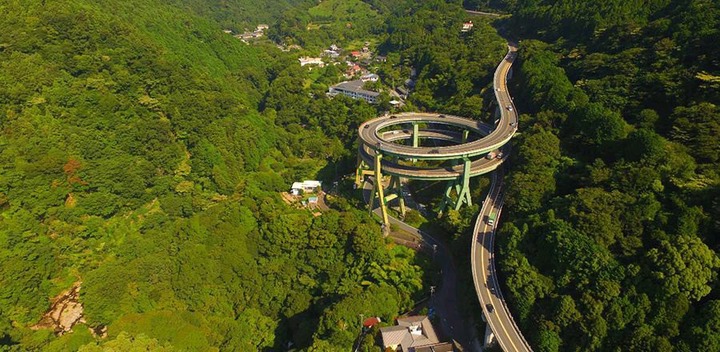 This double spiral brings cars up and down a full 45 meters while being suspended in a valley between two mountainsides. The spirals measure 80m in diameter and the full ramp section is 1.1km long. The speed limit on the bridge is only 30km/hrs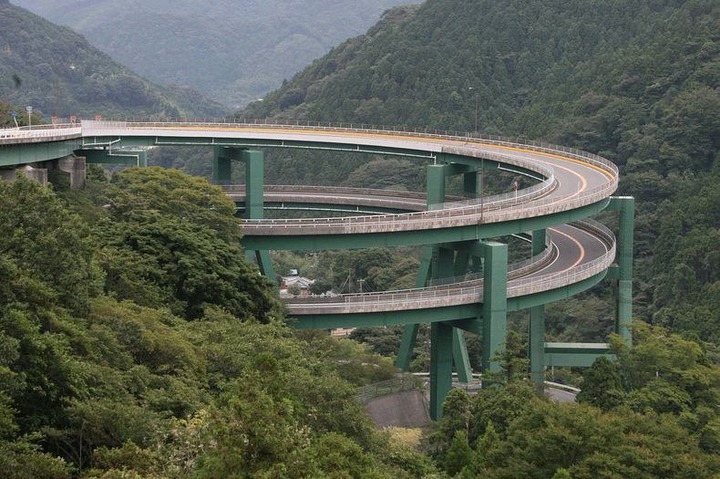 The bridge on Highway 414 between Tokyo and the Izu peninsular was achieved in 1982 and has become a well-known landmark since. It is a tremendous bit of architecture.
(2) Takaosan Interchange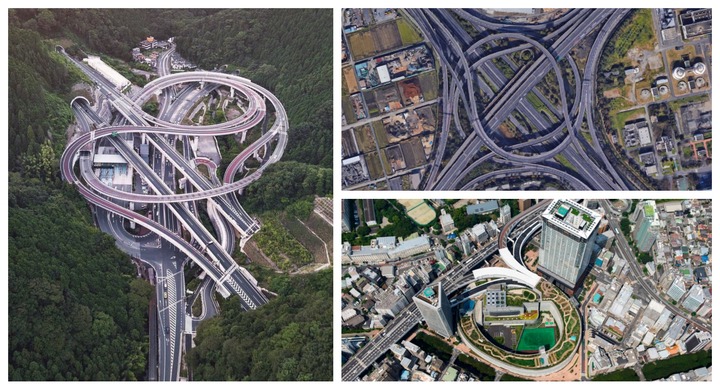 From a design perspective, one of the most structurally gorgeous interchanges in Japan is the Takaosan Interchange found in the Western suburbs of Tokyo. It was completed in 2012, it's a 12-way interchange that joins Route 20 with the Ken'odo.
It's curled up in between mountains perhaps that is what transpired in the beautifully curvaceous structure.