With its much-awaited presidential primary around the corner, there appears to be uneasiness and tension in the camp of the All Progressives Congress (APC).
There are indications that some power brokers within the ruling party are seriously plotting to foist a consensus candidate on other aspirants at the party's upcoming presidential primary.
Despite several statements issued by the Abdullahi Adamu-led National Working Committee (NWC) debunking the rumors, speculations pointing to the emergence of a consensus presidential candidate at the primaries have refused to go away.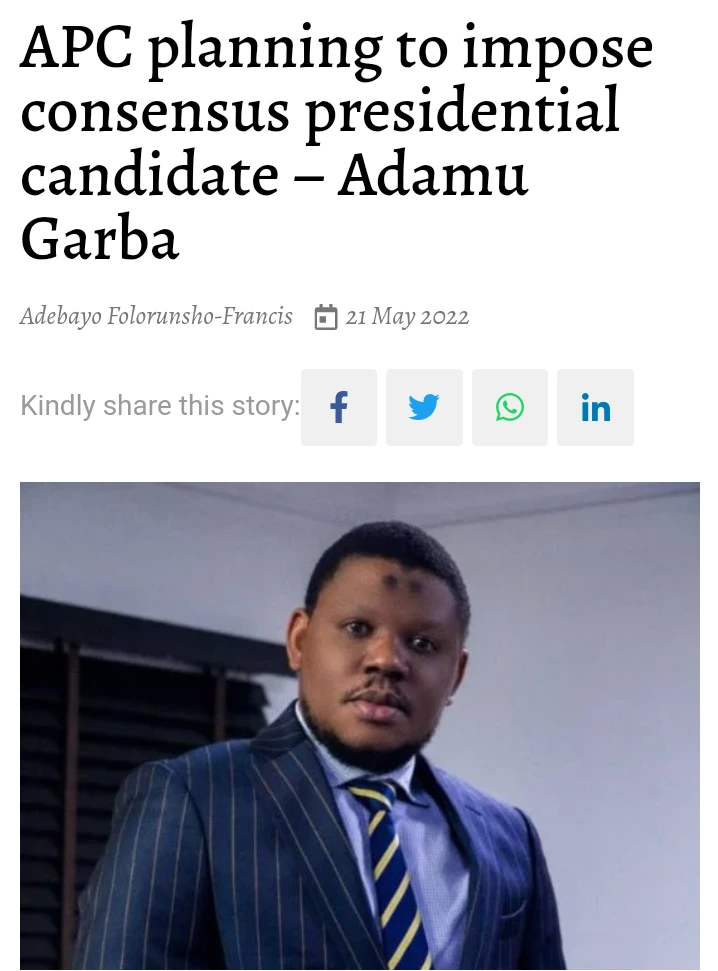 This, in turn, has led to a state of uneasiness among presidential aspirants and their army of supporters who are gearing up to show support for their preferred candidate come Election Day. So much so that one of them has taken the liberty to caution the ruling party on the consequences of going for the option of a consensus candidate as against the indirect primary mode of picking a presidential flag bearer for the polls next year.
Taking to his Facebook page, the Special Adviser to the Lagos State Government on Drainage and Water Resources, Chief Joe Igbokwe, has warned the APC leadership that it might risk handing power over to the opposition party if it decides to toe the path of consensus candidacy.
Sounding baffled at the mere thought of it, Igbokwe, who is also an APC Chieftain, urged the party not to throw away its thinking cap at such a crucial time in its quest to retain power beyond 2023.