"The political fun and games have begun. Don't take all these stories seriously. No candidate is a saint and no candidate is an angel".
This was part of Daddy Freeze's statement while reacting to the former Lagos State Governor Asiwaju Bola Ahmed Tinubu's certificate issue that has been a trend in the news some moments ago.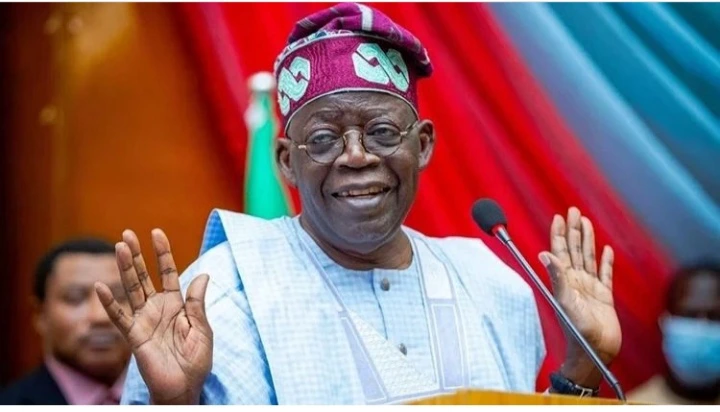 Popular social media personality Daddy Freeze, via his live Instagram broadcast, has recalled Femi Aribisala's Tweet in which he talked about how in 2014, he had written that Tinubu's affidavit that he attended Government College Ibadan (GCI) between 1965 and 1968 is false. He has therefore warned people to beware of political sentiments and mind games.
Daddy Freeze, who believes that it is normal for such scenarios as the one related to Tinubu to take place at this pre-election time, has notified Nigerians that it might be one of those tools the political office holders are trying to use to confuse many and control their emotions.
While in disapproval of those who say Tinubu doesn't have a secondary school certificate, the popular social media influencer is also of the opinion that the fact that Tinubu is being accused now doesn't mean that all the other presidential flag bearers or politicians not have skeletons in their cupboards. In that regard, he has said that no politician should be taken too seriously at this time of pre-election.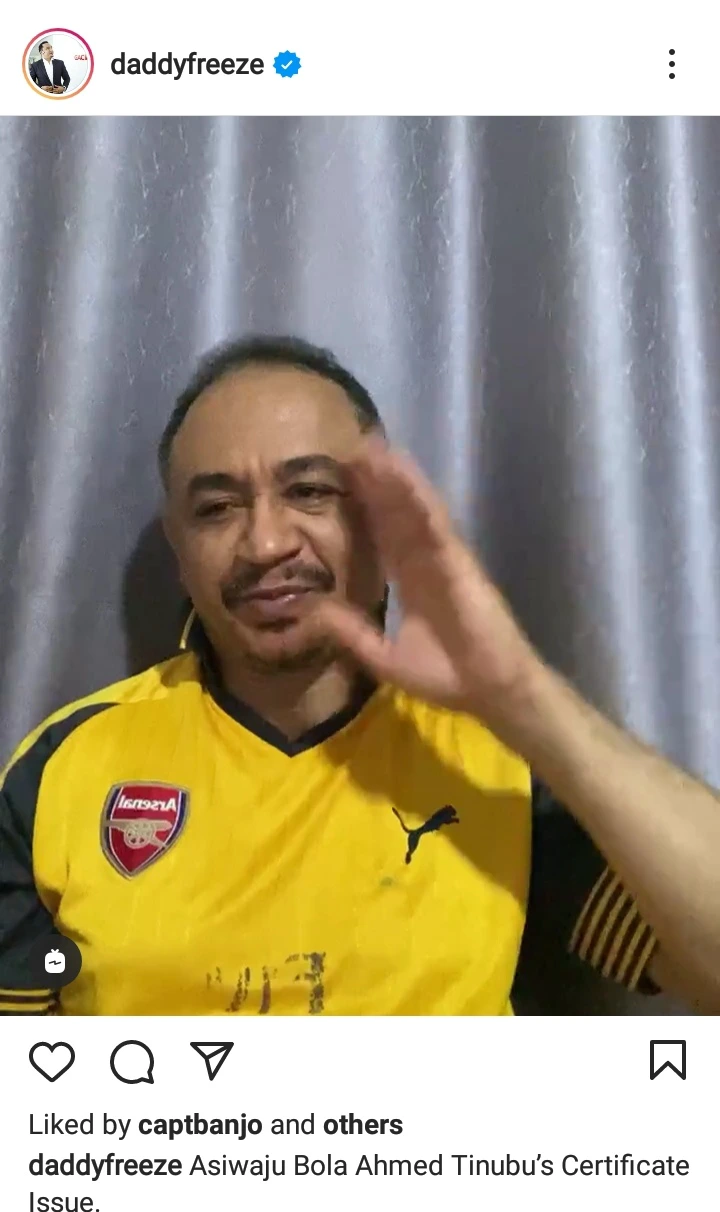 According to Daddy Freeze, most of those who criticize Tinubu for not having the certificate, don't also have any credible certificates to present. He believes that ruling Nigeria is not by certificates but by what you can do to benefit the country.
To him, it is normal at this period for politicians to try to find faults in another just to be able to change the mindset of the electorates.
"This period is slandering your opponents' campaign time", he reinstated. 

Daddy Freeze had also advised people to pick the candidate of their choice, and should not let any other person rubbish their candidate with any sentiment or emotional talks that will get them confused.