Did you know that according to an ancient curse, the Kingdom of Kumbwada in Northern Nigeria can only be ruled by a woman?
Kumbwada is an ancient kingdom in the northern part of the Federal Republic of Nigeria with a population of about 33,000 people. The town is located in Niger State. Most of the people of Kumbwada are farmers.
According to locals, the curse keeps men off the throne. Any man who tries to rule this kingdom will be dead within a week. The kingdom has been ruled by women since its conquest by Princess Magajiya Maimuna of Zaria, who ruled Kumbwada for 83 years. Kumbwada has been ruled by women for at least six successive generations.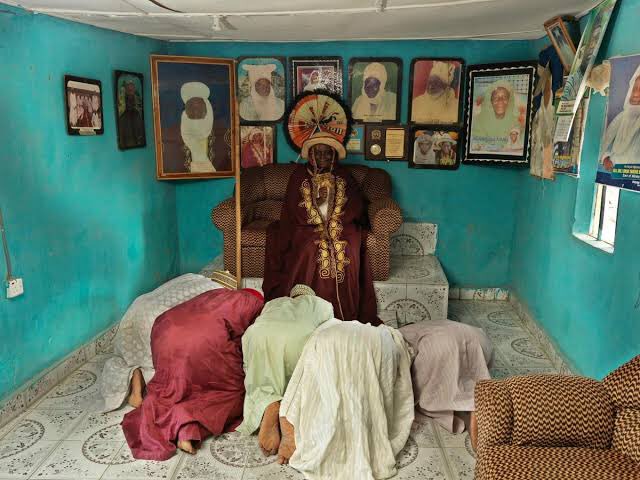 The kingdom is currently being ruled by Queen Hajiya Haidzatu Ahmed. Her grandmother, on the throne for 73 years, died when she was 113. The last man who attempted to overturn the tradition of female rulers was the queen's father, Prince Amadu Kumbwada. Hajiya was still a child when her father tried and failed to become his mother's successor.
According to Hajiya, she said that after her father disclosed his intentions to be the king, he suddenly fell ill and was rushed to another kingdom where he got better. He, however, never returned to Kumbwada.
Over the years, scores of reports have highlighted the plight of women in Nigeria's northern Muslim States and Sharia law. But in Kumbwada, Ahmed has made efforts to reverse the situation as she believes that every girl child should be educated, and is against domestic violence.
The fact that a woman is the Ruler of the Kumbwada Kingdom is also considered an anomaly in Northern Nigeria where men are considered natural rulers. The residents, however, do not complain and bear her true allegiance judging by the way they adore her.