The UEFA Champions League 2021-2022 campaign officially began on Tuesday, and Manchester United became the first club this season to lose their first match following a stunning second-half comeback by young boys' players. Aaron Wan Bissaka received a straight red card after a nasty tackle on one of the opponents.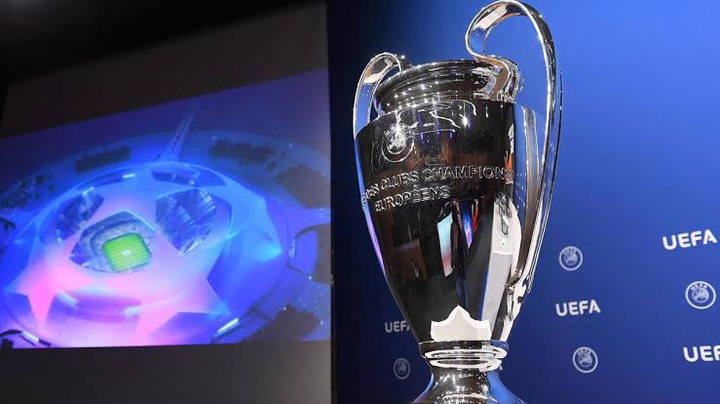 Here's how the team of the week looks after Chelsea, Manchester City, Liverpool, Juventus, and Bayern Munich all won for the first time.
1.Goalkeeper
Thibaut Courtois (Real Madrid)
This season, the Belgium international made the most Champions League saves (five) when Real Madrid beat Inter Milan at the San Siro stadium.
2. Defenders
Dayot Upamecano (Bayern Munich)
This season, the French international has been ideal for Bayern, showing his importance to coach Julian Nagelsmann above David Alaba.
Nicolas Otamendi (Benfica Lisborn)
Otamendi was again outstanding against Dinamo Kiev, assisting his club in keeping their first clean sheet and earning the first point in their group.
Cristiano da Silva Leite (Sheriff)
The 28-year-old Brazilian center defender helped his club beat Shakhtar Donetsk with a clean sheet at home.
3.Midfielders
Fabinho (Liverpool)
The Brazilian was brilliant against AC Milan, assisting Liverpool in winning their first game after a long fight.
Ngamaleu Moumi (Young Boys)
Ngamaleu was the star player in their encounter against Manchester United on Tuesday, helping their club to its first win after a remarkable comeback.
Jack Grealish (Manchester City)
In his Champions League debut, Jack Grealish assisted and scored as Manchester City defeated RB Leipzig 6:3 at the Etihad Stadium.
Leon Goretzka (Bayern Munich)
Bayern Munich had another chance to prove themselves following the 8-2 triumph when they defeated Ronald Koeman's Barcelona 3-0 at the Camp Nou.
4. Attackers
Robert Lewandowski (Bayern Munich)
Bayern Munich beat Barcelona 3-0 on aggregate thanks to two goals from Lewandowski.
Romelu Lukaku (Chelsea)
Chelsea defeated Zenit St. Petersburg 1-0 at Stamford Bridge, with the Belgian international scoring his fourth goal.
Sebastian Haller (Ajax)
Haller tied Marco Van Basten's 1992/1993 season record in the UEFA Champions League with four goals for Ajax in a 5-1 win over Sporting Lisbon.