It is no longer news that the long-awaited presidential primaries of the ruling All Progressives Congress (APC) and its arch-nemesis, the Peoples Democratic Party (PDP) are around the corner.
It is also no longer news that presidential aspirants running on both platforms are currently traversing the length and breadth of the country trying to woo party delegates to vote for them come Election Day.
What is making the headlines, however, are the remarks being made by these candidates while addressing the delegates.
According to reports from several media outlets, PDP presidential hopeful, Aminu Waziri Tambuwal has accused President Muhammadu Buhari of shortchanging the Southeastern region of the country during the past 7 years of his tenure.
The Sokoto State Governor made this allegation while addressing delegates and stakeholders from Imo, Delta, and Edo States on Friday.
According to him, Buhari shortchanged the region by not appointing the Igbo people into key government positions, adding that this was one of the reasons why they feel marginalized.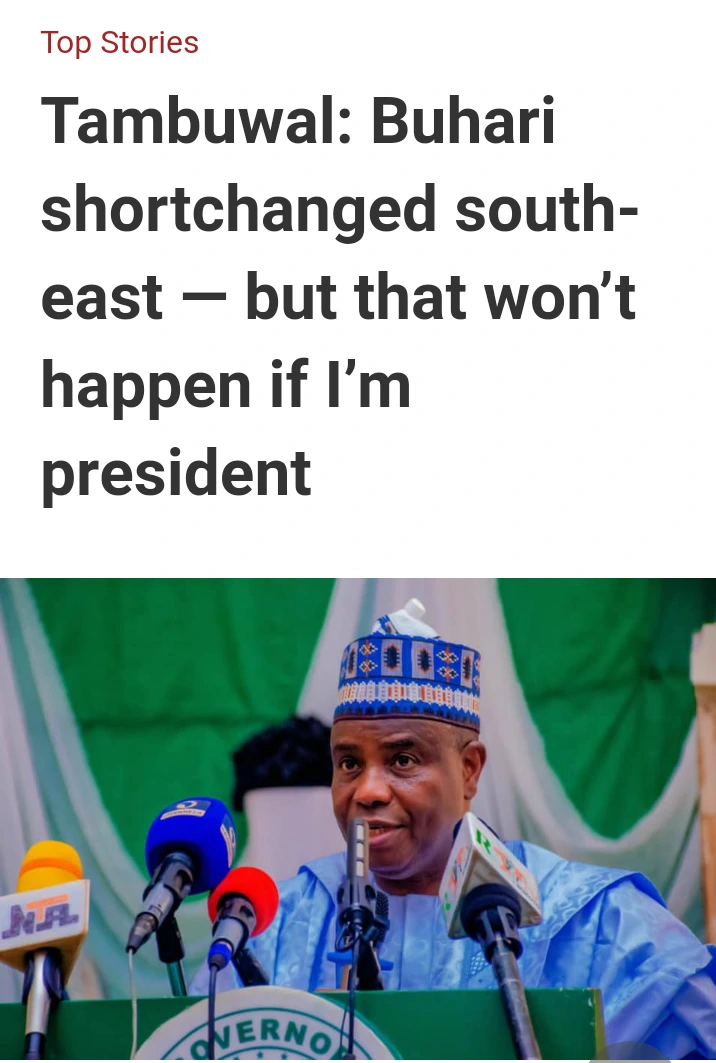 "There is a complete case of exclusion of the people of the Southeast. The heads of the ten parastatals are not from the Southeast, including the CBN governor.
None of the service chiefs is from the southeast. The president, the Vice President, the Senate President, the deputy senate president, the speaker of the house of representatives, and his deputy are not from the southeast. Under my watch, that can't happen. Every part of this country will be carried along," he said.
Quite interestingly, Tambuwal's remarks have drawn the attention of an APC Chieftain from the Southeast, Joe Igbokwe.
Taking to his Facebook page to react, Chief Igbokwe insisted that since a new era of democracy was ushered into the country in 1999, Muhammadu Buhari is the only president to have remembered the Southeast.
He also noted that the evidence is there for all to see.