Amidst army recruitment, Russian men flew to neighbouring countries
In order not to join President Vladimir Putin's army as additional soldiers to fight Ukraine, Russian men were forced to flee to the neighboring countries. According to BBC, several vehicles with Russian registration numbers were seen crossing to Georgia while fleeing from Putin's order.
According to two people who were recently interviewed by BBC, they revealed that huge snarl up of over 5 kilometers could be seen 5 kilometers from Russia to the boarder.
One vehicle that was coming from Stavropol town, Russia had several passengers who were sound asleep. A clear follow up inside the vehicle revealed the existence of young men who had stayed inside the vehicle for atleast 7 hours.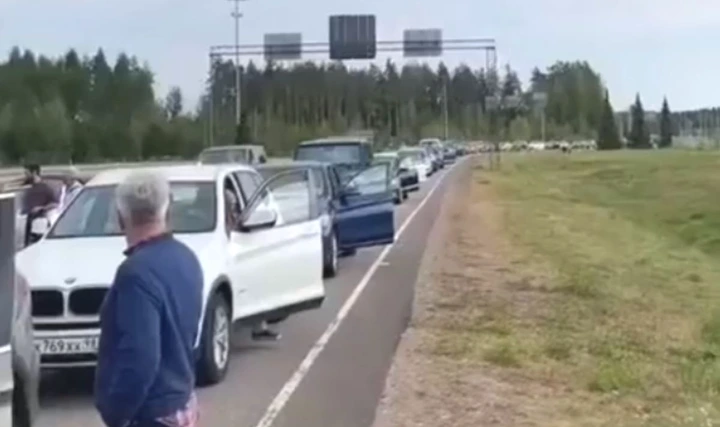 They were in search of internet connection to inform their relatives back at home that they had arrived safely. One young man who sought anonymity told the press that he decided to flee after Vladimir Putin wanted to recruit them into his army of soldiers to fight Ukraine. The person revealed that he had no time to collect other things.
The young man who had achieved all requirements to be recruited in the army only took his travel documents and left the country. Georgia is one of the few remaining countries where Russians can enter without a visa. Since the beginning of war between Russia and Ukraine, about 140,000 Russians have migrated to Georgia.