Workers in Kogi have asked Governor Yahaya Bello to pay up their minimum wage. They say the non-implementation of the new salary scale is biting them hard under prevailing economic circumstances.
Akeji Aron, the Kogi chapter chairman of Senior Staff Association of Nigeria, made the call at a one-day workshop organised by the association in Lokoja.
In a similar vein, Mr Aron asked the state government to jettison the rumoured implementation of the Contributory Pension Scheme and the Kogi Health Insurance Scheme. He said attention should rather be given to providing pending benefits to civil servants.
Responding, the state's Head of Service, Hannah Odiyo, promised that the government was working to implement the minimum wage.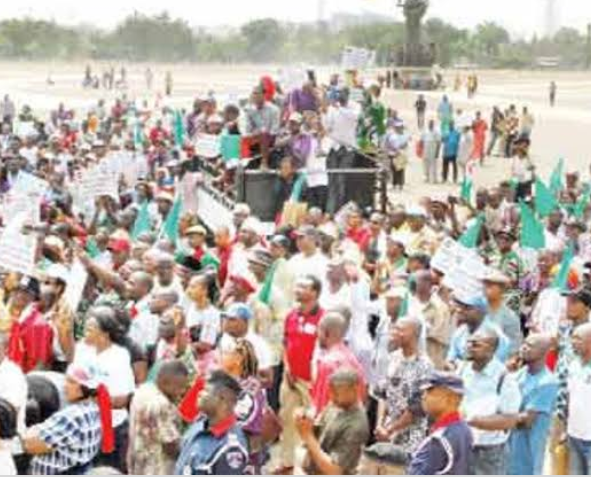 She said the government's commitment to enhancing workers' welfare informed the continuous training programme and other welfare packages.
"As civil servants you must strive to complement the government's efforts to enhance your well-being by keying into investments that will better your living as well as plan for your retirement in future" she said.