Some people feel that a man's or a woman's bodily form matters in a relationship or marriage. Some people assume that women who choose boyfriends who have a larger physical structure than them are more likely to be beaten by them. However, Some people believe that a man who truly loves a woman will never harm her, no matter how little he thinks she is.
The lady and her boyfriend in your picture have sparked arguments after posting their lovely pictures on social media. According to their photos, the man is around 2.5 feet taller than the lady and has a much larger physical structure than she has. When this man carries his girlfriend in his hands, she appears like a baby in his hands. Nonetheless, based on their facial expressions, this couple seemed to be overjoyed to have found each other.
Most slim and short ladies prefer men who are massive and taller than them, according to several love experts on social media, and most tall men prefer ladies who are slim and short. Some social media users, however, believe that this type of love is an "improper fraction." They claimed that because of the vast differences in physical form, lovemaking could be difficult.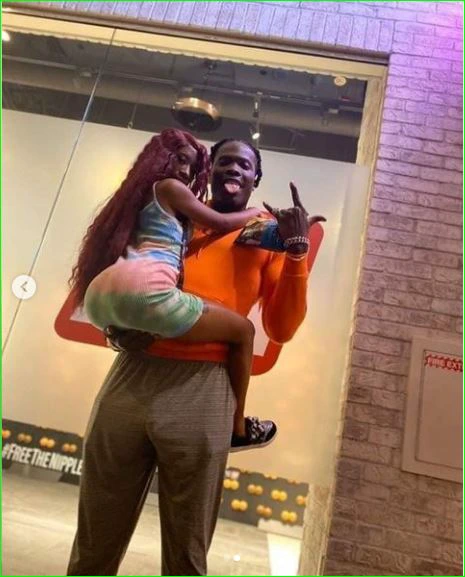 Check out some of the comments below: